A Perfectly Simple Recipe
Salmon Fillet With Balsamic Glaze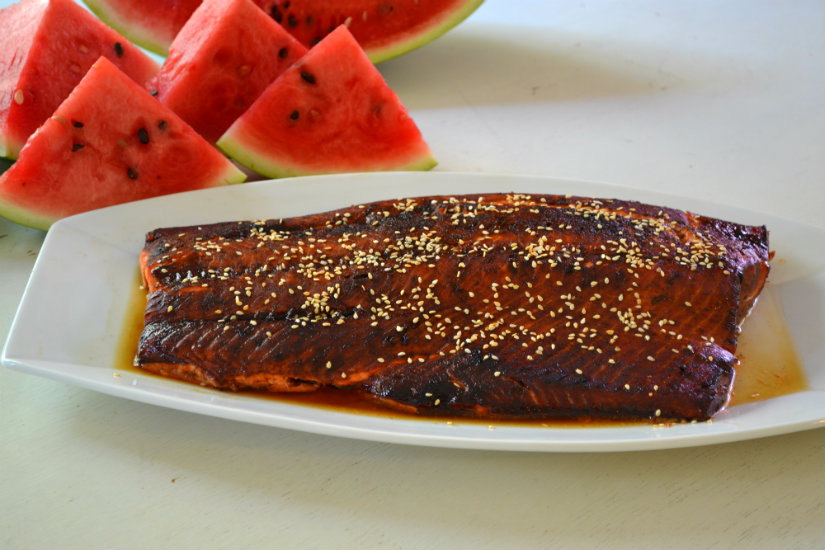 Treasures from the sea were never found on my plate when I was growing up. Well, unless it came from a tuna can. Except for my Grandmother Rose our family was just not into what the ocean had to offer with the exception of crab for my dad and brother. Even grandma repeating fish is brain food didn't change the menu. Today, there is nothing welcomed like a nicely prepared ocean fish.
Summer is almost over but there is just enough time for one more succulent salmon recipe. This recipe is revised from one printed in the July 2001 Bon Appetit Magazine. It has an impressive presentation whether you are cooking for a crowd or for one.
Thank you Dora for suggesting this recipe so many years ago for me to prepare for Marc, and for taking the recipe from the barbecue to the oven. Marc did enjoy salmon cooked this way. Or was it Ed? Dora and I worked together for years in research. We disagreed more than agreed except about food. Remembering our high tea in Phoenix. Or was that Pasadena? Apparently, I'm not remembering.
Miss you Dora.