Francesinha Portuguese Croque Monsieur
The Little Frenchie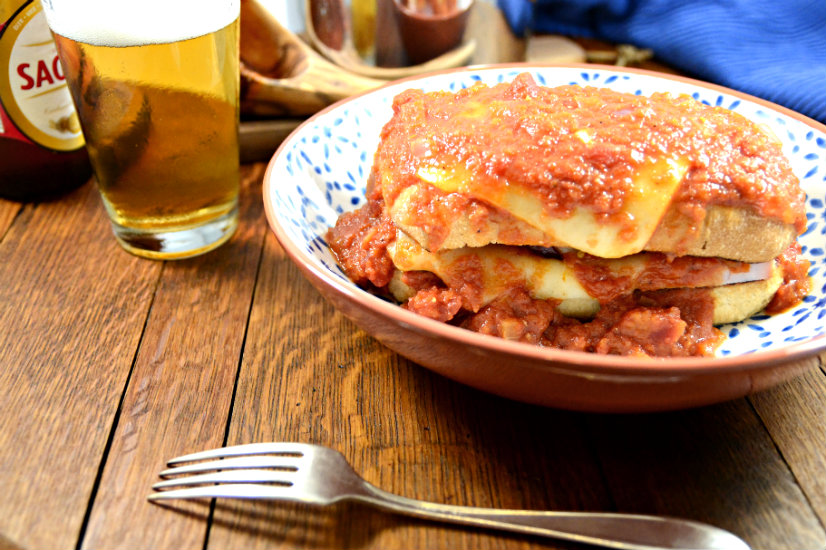 This looks like a sandwich you eat while watching or discussing the game, football to be exact. This is true. BUT I've also heard this sandwich with fries is a traditional lunch around the Porto area in Portugal. OK maybe it doesn't look like this exactly. 
There are two schools of thought about the origin of the Francesinha. One suggesting this was first seen around the 19th century. And the second that this was developed as a take on the French croque monsieur around the 1960's. Whichever, it was fun to recreate.
This recipe is mine and concocted from suggestions of what is often used in the little frenchie. The list of ingredients is endless. I chose some favorites. Actually, the whole list was from my favorites but I wasn't looking to make a foot long sandwich! As it turns out this sandwich is easily two servings. So, what is on this suggested list! You'll see!