Barbecued Corn On The Cob Aubree Style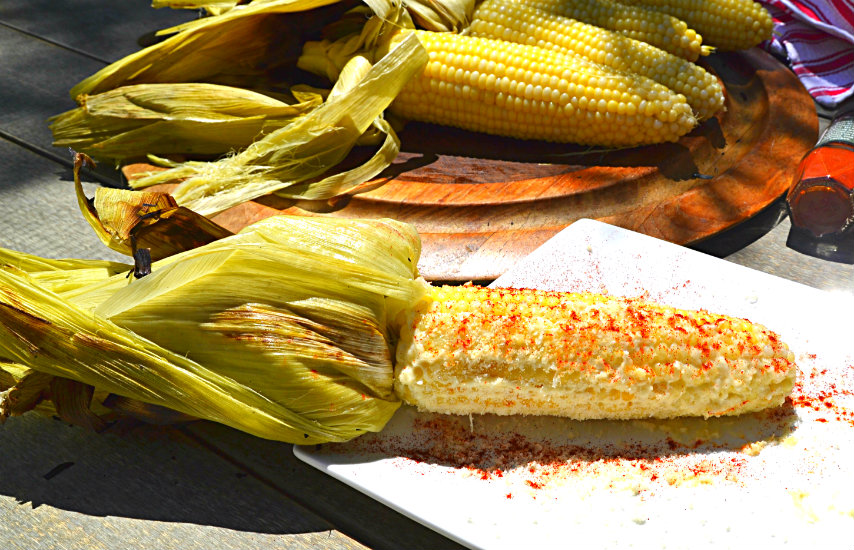 It's barbecue season! Have you given barbecued corn a try? This recipe is so easy … And with Aubree's favorite toppings it's unbeatable. I love leaving the husks attached after cooking. It really makes eating the corn with your hands easier. And in someway the husks just add to the fun of the barbecue. The husk does break off easily after cooking for those who prefer the traditional eating method.
You'll only need a few ingredients … And did I say gluten free. With vegan mayonnaise and Parmesan cheese it's animal products free too.
Tasty, Nutritious, Easy Recipe for corn-on-the-cob, a barbecue staple!