Almond Cookies Or Biscuits
Great with Coffee, Tea, Milk, Cheese and Wine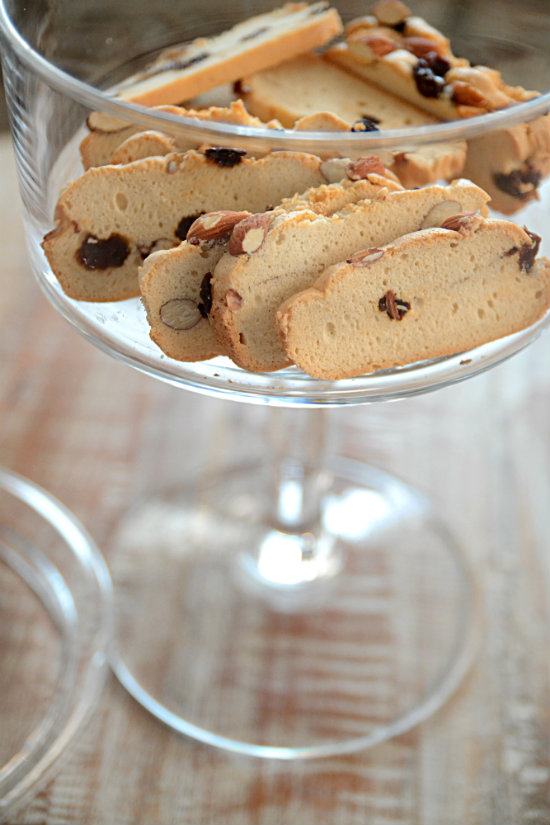 When biscotti became the rage in our part of the country in the early 90's I had already discovered a close relative mandelbrot. I wasn't sure what I was eating but I knew I loved it! To me it looked like a version of the biscotti, and come to find out the baking process is very similar. But it stops there. Mandelbrot definitely has a different texture … almost like a very heavy angel food loaf, sliced thin, 1/4 inch or less, and toasted to a crunch.
Have you tried Almondina Cookies? Just amazing! This was my first exposure to mandelbrot. This company has several varieties now but the original is still my favorite. The sad part for me is availability. I can't always find Almondina in my little city … Occasionally at Cost Plus World Market.
So, today I tried my hand at making them. But while distracted by cat or dog I managed to ruin my batter. Wait! I thought I ruined the batter but finished the recipe so as not to waste the ingredients. My mistake? Instead of folding the flour into the egg whites I beat it all together. This might have added to the denseness. It worked perfectly. My mistake might have been just what I needed to get the perfect outcome. Because they are just as I remember.