Butterscotch Pecan Pie Tartlets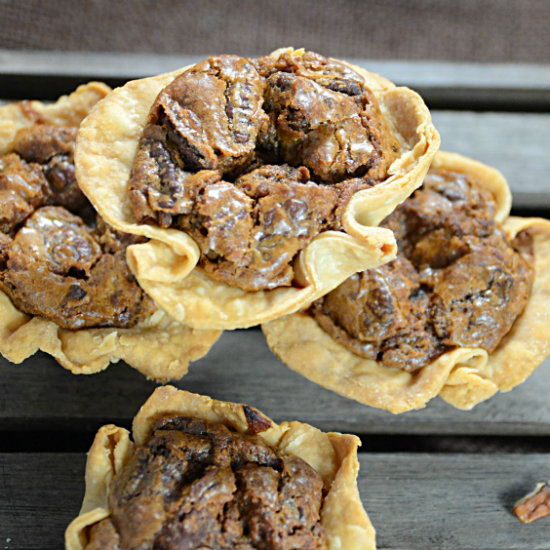 It's National Pecan Pie Day! I love Pecan Pie. That wasn't always the case. When the holidays roll around I sometimes wish I was that 13 year old who turned up her nose at rich desserts. But I'm getting better at taking just a sliver.
This Pecan Pie doesn't have corn syrup but before you thank me know I've added a little something else. You'll love it!!