Tiramisu Make Over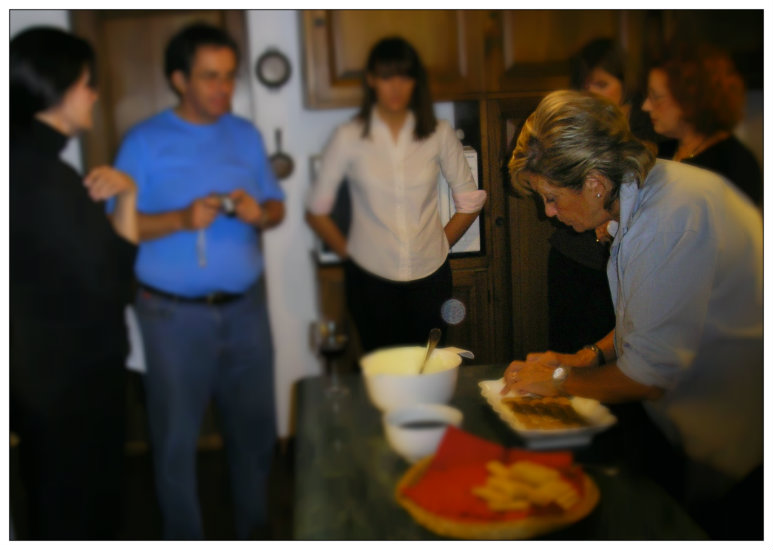 Here I am in Florence with wanna-be Italian home cooks, like myself, watching our instructor make Tiramisu. I still have the recipe. But there are some glitches … Finding really tasty ladyfingers is difficult in my little town and finding mascarpone cheese is next to impossible. Also, the recipe calls for raw eggs. At one time I made pies, ice cream and desserts with raw eggs and never had any ill effects. But since this is now discouraged … well, it's hard to turn back.
So … I developed a mock up Tiramisu. Please know this is not a substitute but rather a delicious dessert reminiscent of Tiramisu.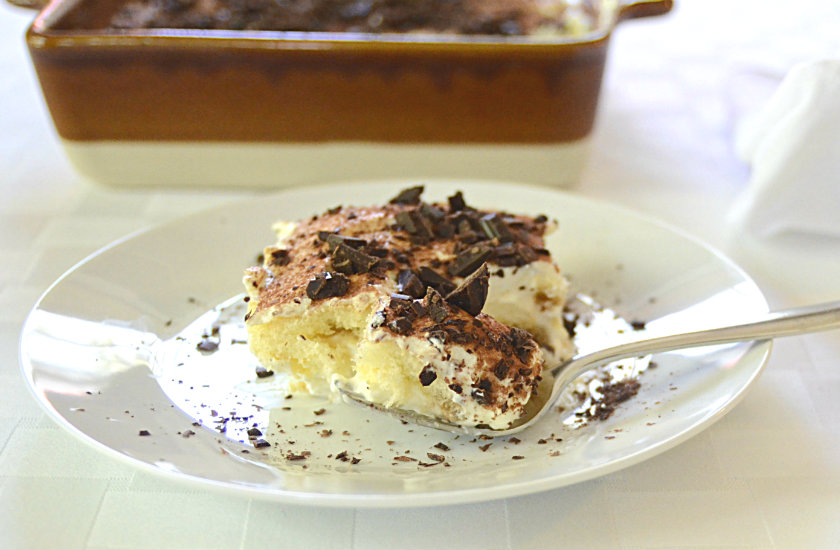 This is really an easy dessert to put together whether you're making authentic or my make over. If you're looking to give this your signature my suggestion is to make your own lady fingers or a substitute for them; such as, pound cake … And adding a little fruit flavor might be interesting. I thought about using Frangelico instead of rum … ultimately the alcohol can be left out if desired.
Have you ever experienced a Tiramisu with an almost bitter bite? I have! My very first! And for a long time I didn't even go near this dessert. You won't find bitter in this version whether you use rum or not. It's just perfect! (Note: Be sure your coffee doesn't taste bitter, and use the coffee sparingly.)