Tamale Pie with Cornbread topping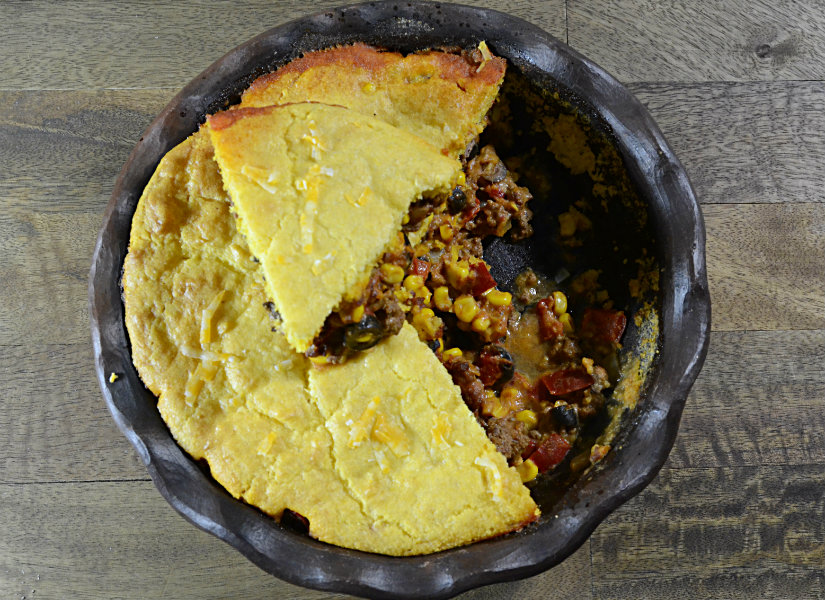 Many of my friends remember this as a kid. It was even Doug's favorite. There are so many versions of this casserole I thought I'd add my own. I don't remember my mother's. It was rarely made and everyone in the family shied away including me. If my mother's tasted anything like this I definitely missed out.
Tamales and Tamale Pie have little in common. Tamale Pie came about with the popularity of Mexican Cuisine … Although not a traditional dish it does have a special place on the table. It's a hardy tasty economical meal!
Give it a try. And if you're in a big hurry … leave off the topping, skip the baking and enjoy. Yes, it's delicious this way too.