How To Dress Up Basic Potato Soup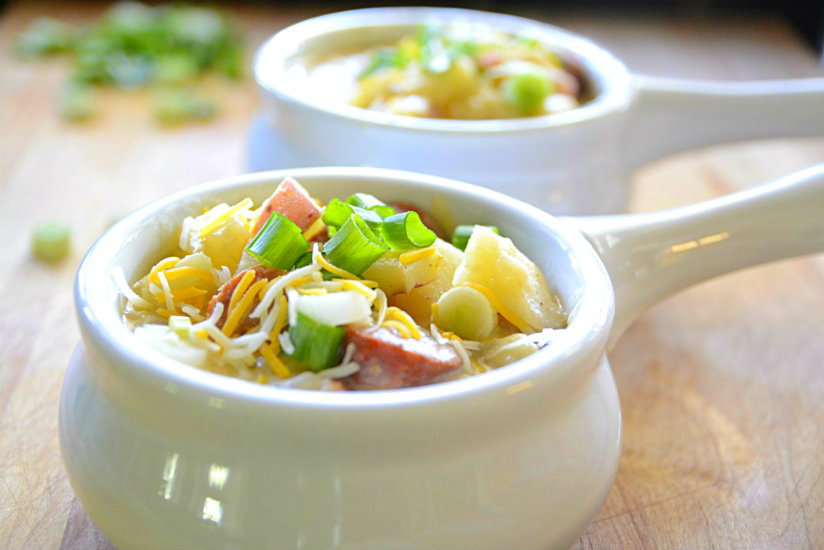 If you know the how to of a basic Potato Soup you have multiplied your soup recipes, well, not infinitely exactly but too numerous to count. So many options … make it creamy and rich or spicy and meaty … mash the potatoes or leave chunks for more texture … add greens and leave off cream … add milk and not cream … add clams or sausage or just go it plain. An economical soup with so much potential.
My brother is here to visit and today is going to be our first day of real rain in months. Yes I'm in the California drought area. To celebrate I'm making soup. I know Dan likes Portuguese Soups but he has plans to help his daughter with Sopas tomorrow. Not sure he would appreciate chicken soup. How about a rich Potato Soup! It's not unlike the base for Boston Clam Chowder and this too is his favorite.