Meatloaf Stuffed French Bread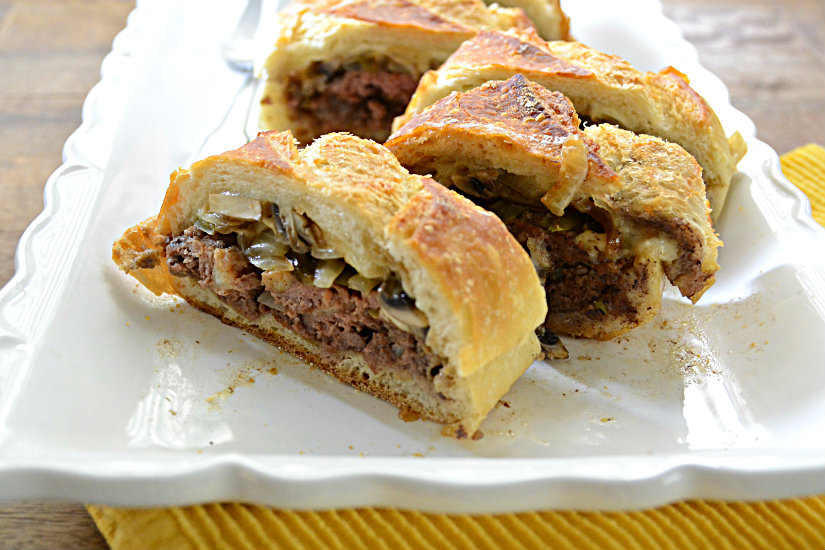 You either like meatloaf or you don't. Yes, despite good recipes you may still dislike meatloaf. The texture and the ingredients aren't going to change much from recipe to recipe.
I took on a challenge when my brother confessed he didn't like meatloaf. I bet I can make a meatloaf you'll like. First, let me do some changes to our mother's recipe … Too many onions I'll bet, and the bell pepper chopped too coarse … The hamburger too fatty … No lean hamburger in those days. If your steer was fat so was your hamburger.
Meatloaf was a favorite of mine as a child especially with the mashed potatoes. Since my brother experienced the same and still didn't like meatloaf…. Let's see if he likes this!