Skillet Caramelized Brussels Sprouts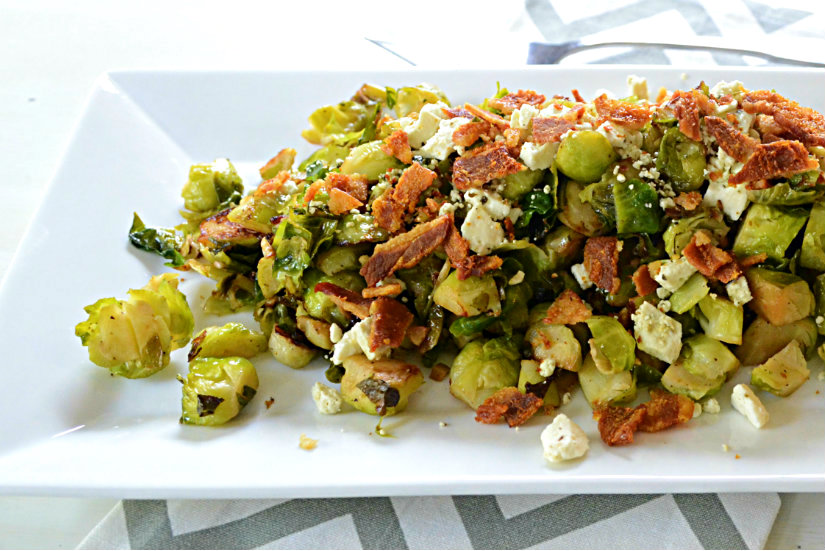 I've never met a vegetable I didn't like … almost never. The thing about brussels sprouts is they can be bitter. I understand there's a new hybrid reducing bitterness but I'm sure it hasn't found its way to my grocery store. There are a few tricks to reduce bitterness and I find caramelization the most effective. Martha Stewart, I believe, recommends doing a quick boiling method and then caramelizing. I'm always into the least amount of cookware and time involvement. Sometimes it works and sometimes no. First try to purchase the freshest brussels sprouts you can find. Pick through looking for the smallest ones. Smaller may be less bitter.
Next when you caramelize the more surface being caramelized the sweeter the outcome. So, when I heard my nephew Christian chops up his brussels sprouts before cooking and my brother saying they were amazing I agreed this not only was a delicious idea but one skillet easy too.
I have another successful recipe with brussels sprouts. I hadn't analyzed my method of cooking them until today. When preparing Chicken Breasts with Roasted Vegetables I sometimes include yams and carrots with the brussels sprouts, and other vegetables. The sweetness of these two vegetables (yams and carrots) eliminates the bitterness. Finally, adding a bit of brown sugar to brussels sprouts while caramelizing may decrease bitterness as well.
This recipe is so simple. Few ingredients and not a lot of prep. I added the bacon and blue cheese as a garnish after visiting Christy's Cooking Creations. She has a delicious Brussels Sprout Recipe. Check it out!