Green Bean Bacon Bundles
An Appetizer All Will Enjoy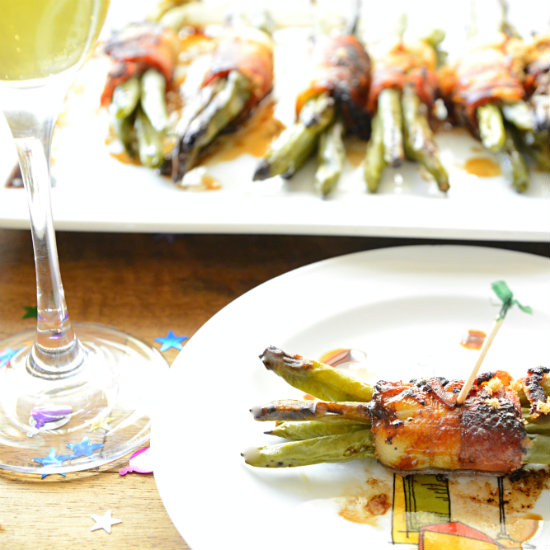 You may have tried a similar recipe as a side dish but we're having these as appetizers. A man pleasin' vegetable everyone will enjoy! Yep, we've already popped the cork. Champagne is a breakfast drink, isn't it?
If you like your green beans a bit crunchy just precook the bacon slightly. Otherwise, if you don't mind a bit of browning and caramelization to your green beans, wrap without the bacon precooking and roast. That simple!
Happy New Year Everyone!