Steak Stuffed Bakes
Super Bowl Party Finger Food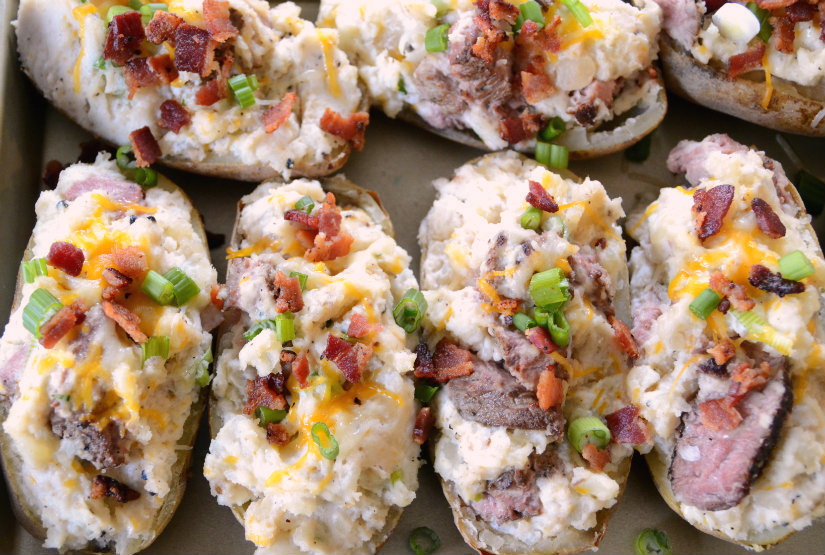 Finger food is a little misleading … You can easily and neatly eat these with your hands.
If you're a meat and potatoes fan you'll be so into these! What I like about this for a crowd … First, it's amazingly delicious! Secondly, each provides a serving … It's easy to calculate for a crowd. For appetizers a potato half for each guest.
Stephen, I know you're gonna love these!