Another Version of Grandmother Rose's Peas
Peas Linguica and Eggs, a Portuguese Breakfast or Dinner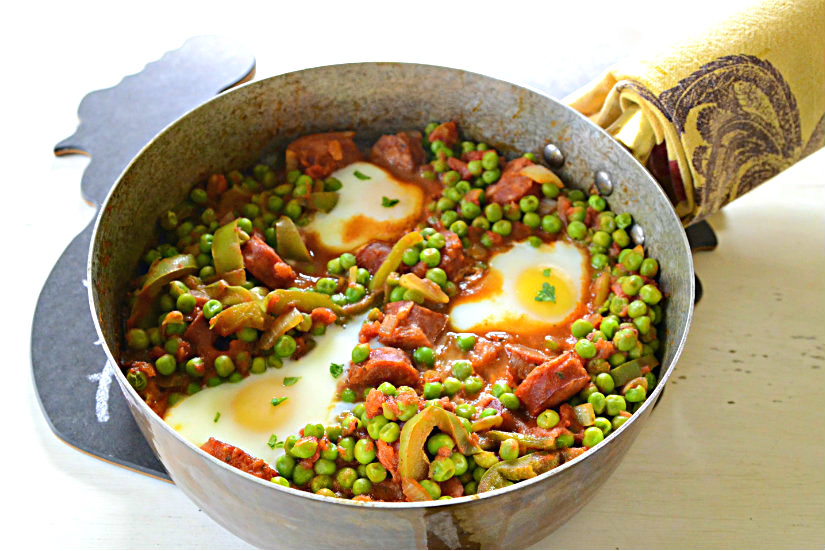 Loved my Grandmother's peas. Always served as a side dish. I don't remember anyone else eating them … Maybe because I kept the bowl close and ignored the nonverbal cues, frequently used at our table, to pass the dish. My bad!
I've taken her recipe a bit further and added a few different ingredients. I think you'll like this Portuguese Breakfast Style that can second as a dinner meal. I probably don't need to tell you but this is not a light dish. Sometimes you just gotta have linguica!