Old Fashioned Tamale Pie
The Recipe Found!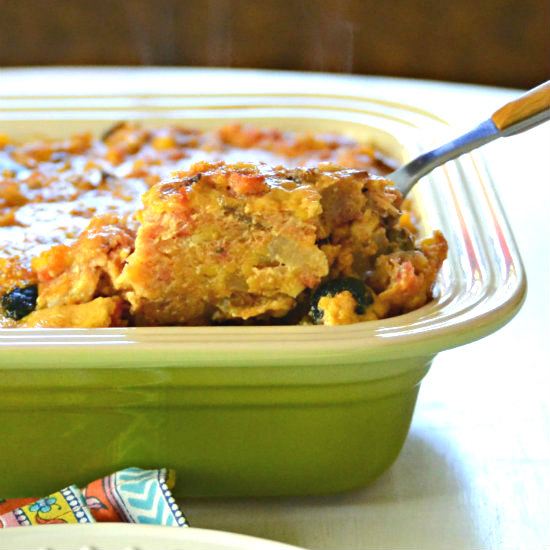 Here's my mother's original Tamale Pie Recipe. I couldn't help but make some changes … like decreasing the cup of oil to 1/3 cup, not noticeably either, and decreasing the tablespoon of salt to 2 teaspoons. I can't imagine this recipe with a tablespoon of salt! The 3 tablespoons of chili powder take this to a mildly hot dish. Decrease if you aren't into it. I've also beefed up the texture with medium ground cornmeal and I stick to a high quality stone ground cornmeal.
I know you won't confuse this with Tortilla Pie but for a little more Mexican food authenticity try it, here. Or if you're looking for an updated Tamale Pie recipe with cheese try this, here. Although this Old Fashioned Tamale Pie doesn't have cheese it isn't missed … And I'm into cheeses. It's delicious!