Panettone French Toast
with Pumpkin
Breakfast or dessert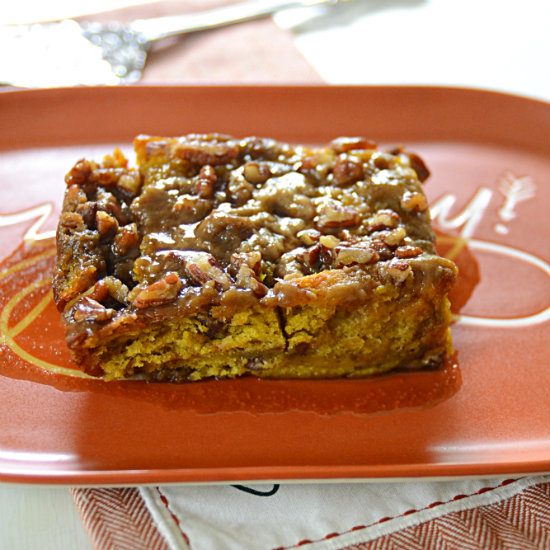 While we're all becoming very familiar with the popular overnight French Toast Breakfast Casserole know this is just a bit different. Pumpkin is added to the egg and milk mixture and poured over a rich Panettone. And why wait overnight!
I've baked my Pumpkin Panettone to use in this recipe. But know you can use just about any variation of Panettone.
I don't know about you but I'm always running out of syrup. As a child I'd concoct these watery versions of maple syrup with maple extract, sugar and water. I was on the right track but just needed to heat the mixture for awhile to reduce and thicken. Enjoy my simple version of maple syrup. No maple extract? No biggie … It works without it too. Really!