Great Recipes for Super Bowl Parties
---
---
Valentine's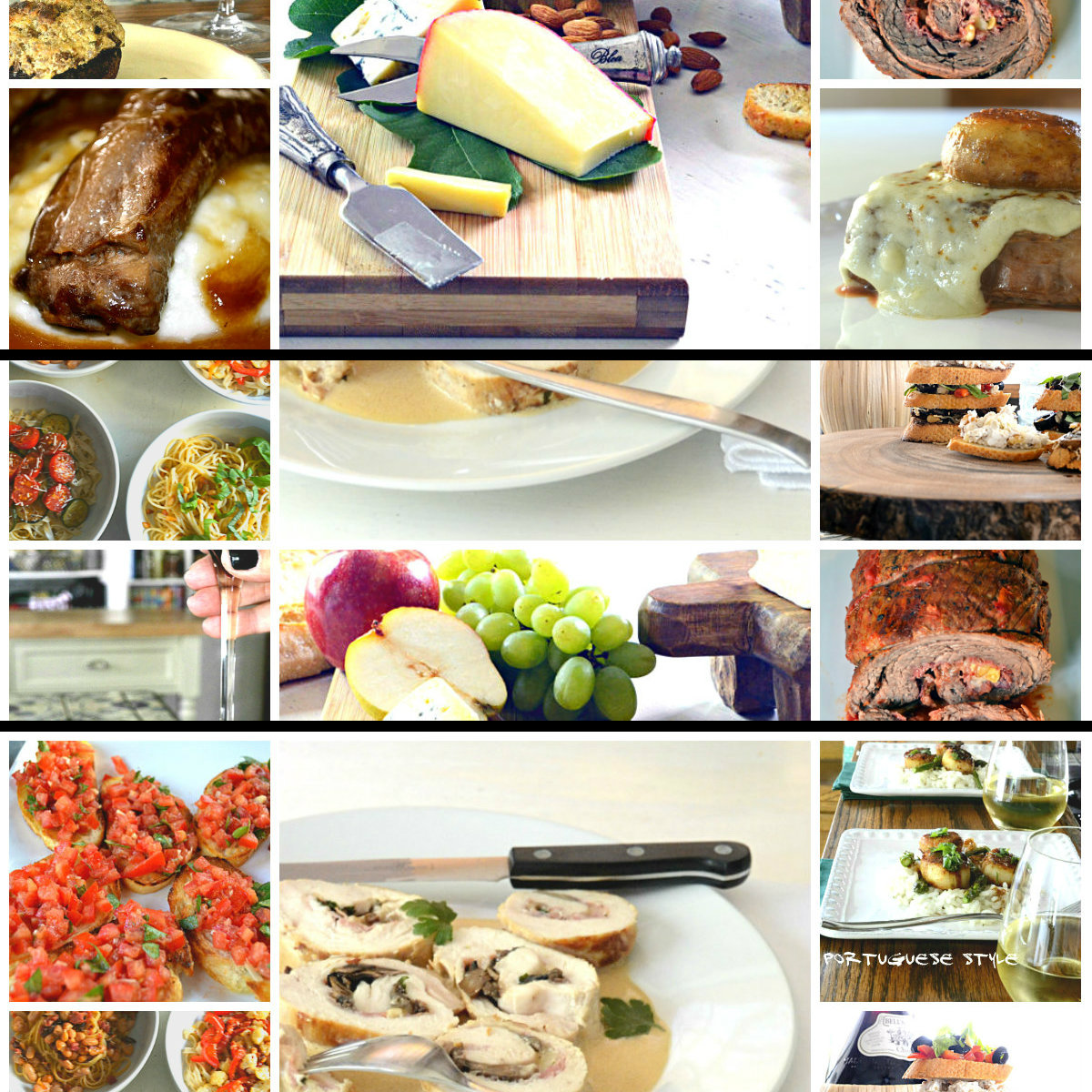 Yep, I definitely have a prejudice about Valentine's … Must haves: My Guy's Favorites, Hors d'oeuvres & Wine, Chocolate, Rich Desserts, & Roses. Oops, forgot Jewelry. I have four children and we do our Valentine's Day cards and cookies but the night is mine. And hopefully it isn't alone … a great Italian movie, in a pinch.
Italian Cuisine is most often my choice but I've made roasted turkey, brisket, prime rib, broiled chicken, or just had wine with hors d'oeuvres depending on the guy. lol It's just fun to cook up something he likes.
Some great food ideas for Valentine's. More … Decadent Valentine's Desserts next Post.
---
Oatmeal Raisin Bars
Triple Good Bars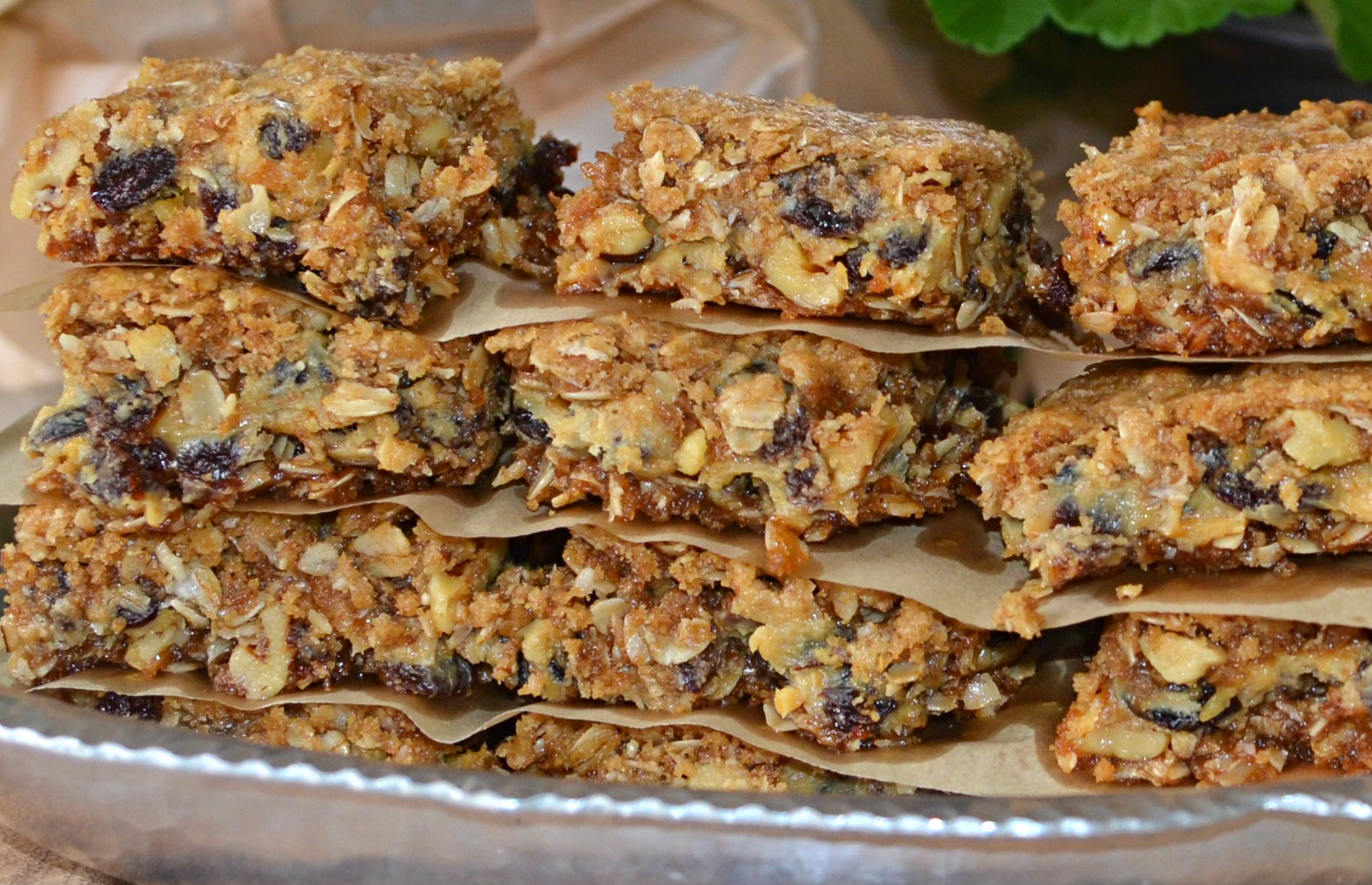 When the sun's out everything gets done. At least for me! I've been wanting to plant geraniums in my kitchen window box and bake these Triple Good Bars, an old Quaker Oats recipe. Today was the day! I wasn't sure about this old recipe from my mother's recipe box. Sweetened condensed milk and raisins, hmm? (Sweetened condensed milk is often used in dessert recipes.) I admit when cooking with this stovetop the smell is sometimes more than strong. But I have used this product many times with wonderful results. It more than works here too! You may already know sweetened condensed milk is evaporated milk sweetened with sugar. You can make your own if you choose but I appreciate the fine product Borden's puts out.
---
Chicken Chile Enchiladas
Quick Fix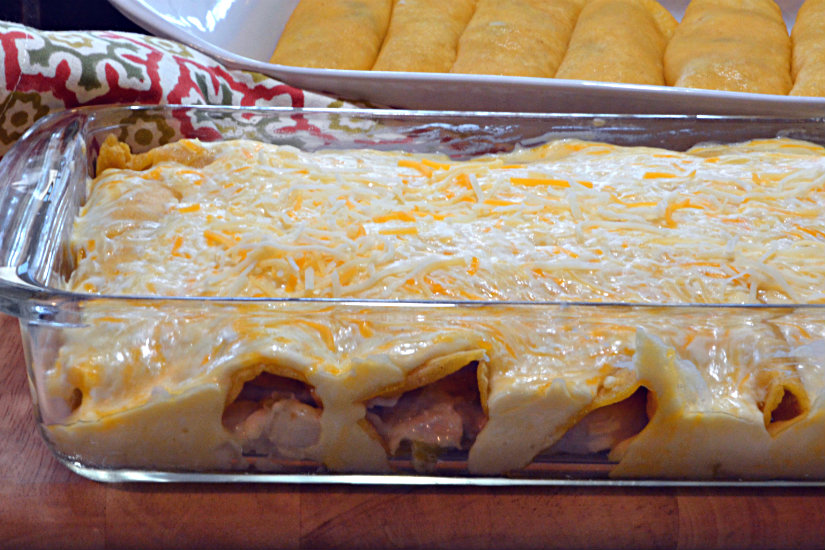 Rich creamy filling and sauce stirred up in minutes without cooking. Fill the tortillas, spread with sauce and bake for 40 minutes at 325 degrees F. Ready to eat! Yes, we do those homemade sauces too but this is for that quick meal. It's so good you may replace your simmered sauce recipe with this one permanently.
---
Game Day Drumsticks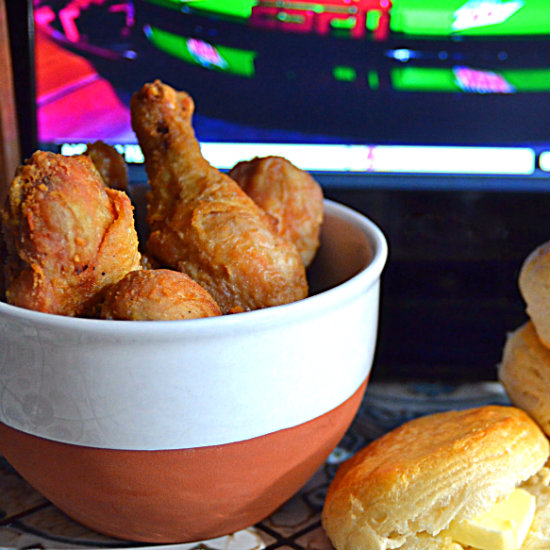 Don't know about your guys but mine pull out all the stops for the Super Bowl. It's one day we don't worry about overindulgence. Yep, we pay for it the next day! Steve with his massive rock hard biceps looks pretty cute eating chicken wings. Don't tell him I said that. Can you imagine the guys eating a few and being satiated! Me either. So, I just changed the chicken wings to drumsticks. You can still serve that special dip right along side.
This drumstick recipe is very simple and we call it Estrada's Kitchen Chicken, our family's favorite restaurant in the day. Their chicken was always praised and you'll be surprised that the ingredients are nothing special. It's in the cooking. If you feel it's too plain for you just substitute a little, or a lot, of dry Hidden Valley dip ingredients to the flour. Just know you will need to step back on the salt (or that beer is going to go faster than you thought).
Enjoy!
---
Faux Hamburger Helper
Updated with a Little Kick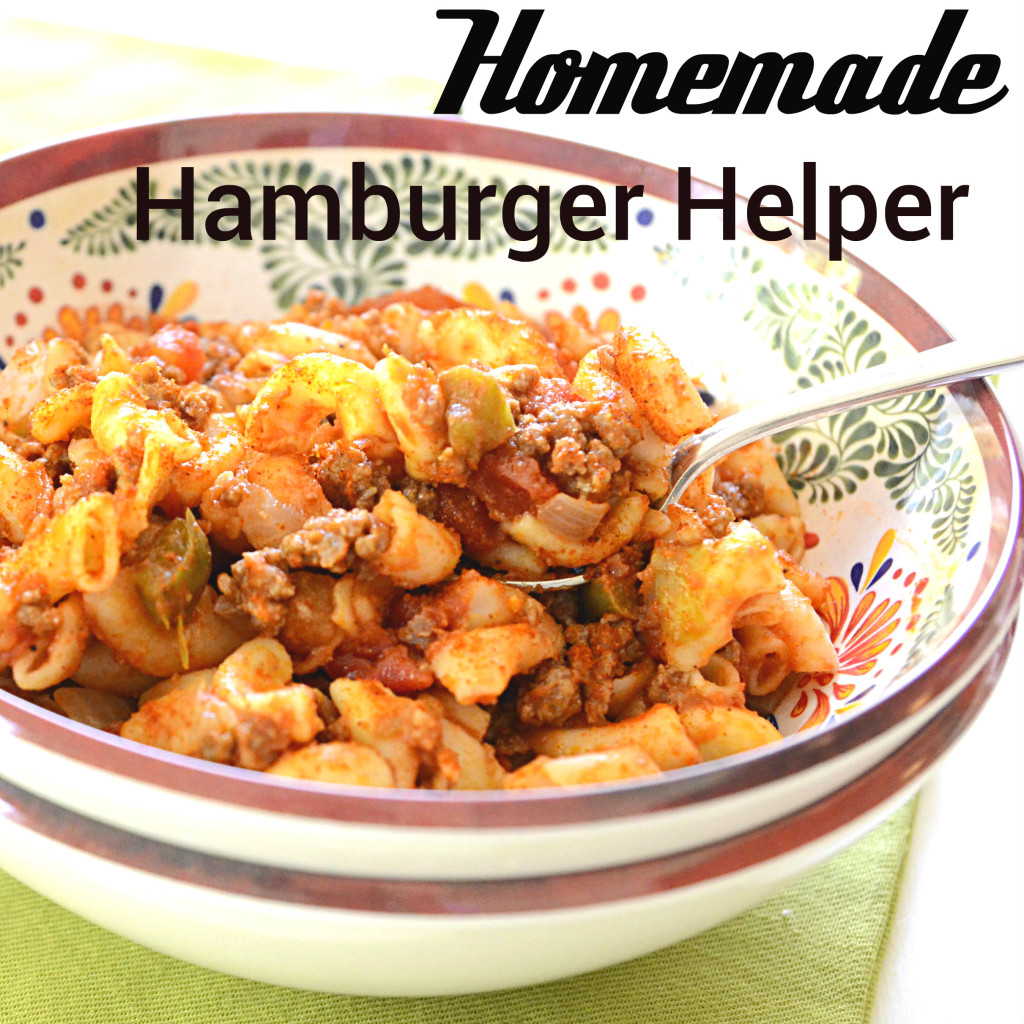 One of my kids' favorites back in the day! Mildly spiced and a little kick bring this favorite up to date. Nope we never bought Hamburger Helper. (The convenience of a box mix rarely crossed my mind. It seemed extravagant. Ha!)
My recipe was made from just looking at the box and guessing the taste. So, if this isn't close don't be surprised. Just know this is a tasty quick meal kids like.
---
---
Breads
Great Accompaniments
---
Tomato Corn Cheese Soup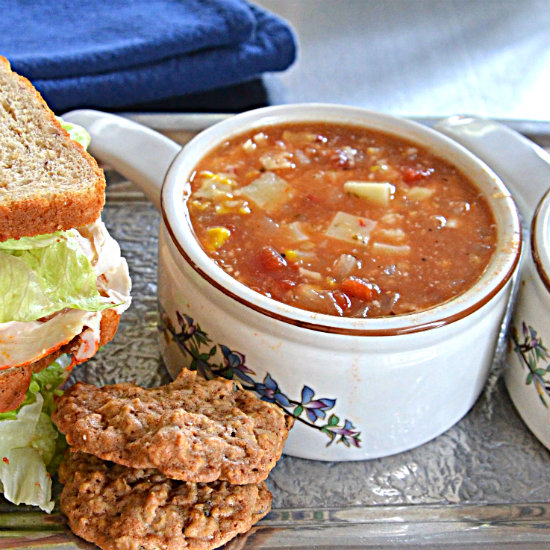 Trying to remember all these soups growing up and am puzzled at my memory lapse. Is this really my mother's recipe box?! Yes, the recipe is in her handwriting. Another quick delicious soup. Hoping Dad was treated to these delicious soups. A lunch just for you Dad.
20 Minute recipe! Great for Soup & Sandwich! Enjoy!
---