Malted Milk Balls Frosting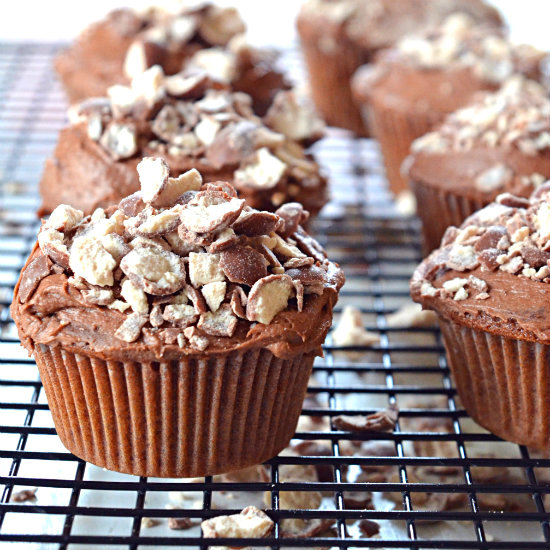 The taste of this cake (cupcake) recipe reminds me of a chocolate malted, mildly chocolate. For years I've baked this recipe and dressed it with all sorts of frostings … from coconut pecan to chocolate coffee, chocolate buttercream to vanilla buttercream. This moist cake is perfect for everyone. With a slight change up of frosting it becomes a special cake for that special someone. And yes, someone in our family likes Malted Milk Ball candies. I believed I had come up with something original only to find Malted Milk Balls have been used for sometime in this way. Ha. BUT not with this cake recipe. Cake recipe here.
Just about any candies can be treated in this way. Try my Peanut Butter Cake and suggested frosting with chopped up Butterfingers or Peanut Butter Cups or Heath Bars.