Focaccia Chorizo Breakfast Sandwich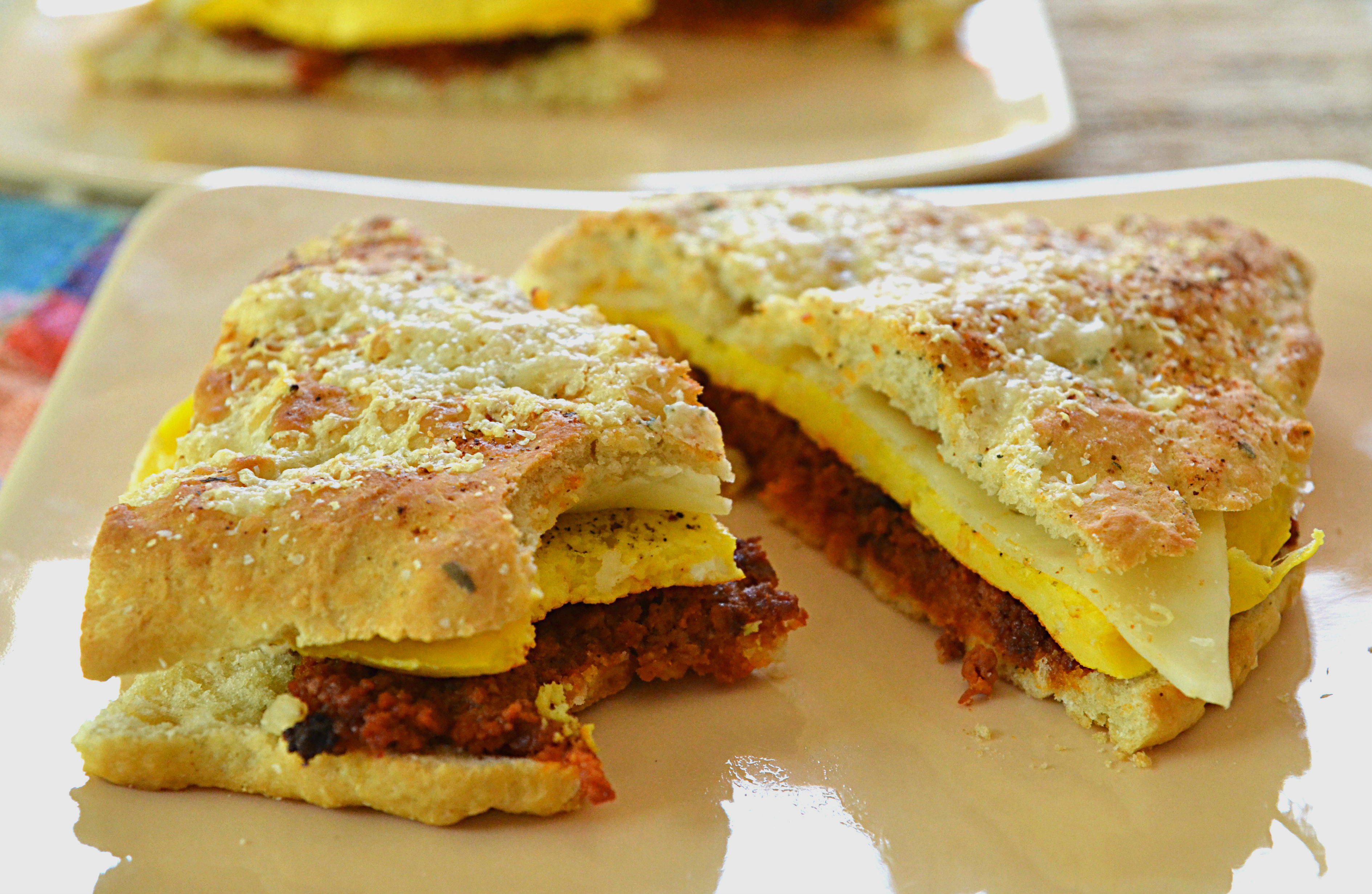 Yep, I do fast food … Starbucks to be exact! Not too often … Whatever that means! Their Chorizo Breakfast Sandwich has me. Potato bread bun with a slice of scrambled egg that has been cooked with caramelized onion, Monterey Jack cheese and a tender slice of chorizo. It's the spicy chorizo that makes it. This thin tender patty of chorizo is a mystery. I'm not a chorizo expert but I do know Mexican and Spanish varieties are quite different … the Spanish is more like an Italian salami in texture … so I've been told. Mexican varieties are in castings that are not typically eaten. The contents are removed, crumbled and cooked. The Starbucks patty doesn't seem to be either of these. We have a wonderful market here that provides many chorizo choices. Did I explore before hand? No, I already had a typical Mexican chorizo in the fridge and why go shopping. I'll make it work. Let's see what happens!
Why focaccia? Putting together a breakfast quickly is key for me. Buying prepared buns is not an option for this, and I've been wanting to try this focaccia recipe I found on allrecipes.com. I did simplify the recipe a bit. No need for a bread hook or mixer. Be cautious with salt here. Chorizo is pretty salty plus cheese and a salty bread? Too much.