Dijon Potatoes with Green Beans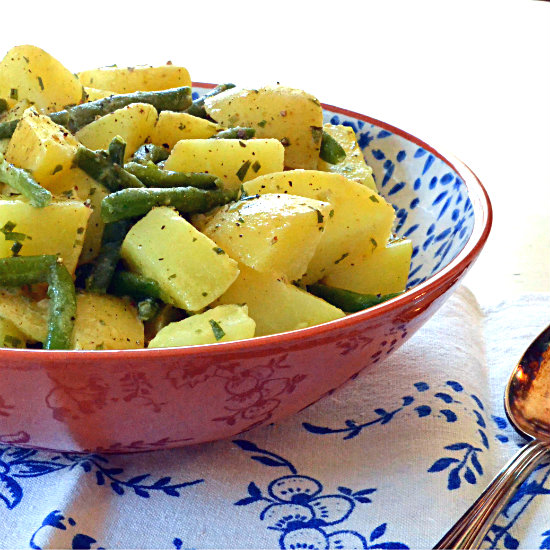 Tasty lighter potato salad to serve cold or warm. The flavor intensifies after refrigerating for a couple of hours. But you may be like me and enjoy this salad immediately after preparing. Either way I guarantee you won't be disappointed … That's if you are into Dijon and a little tart and tanginess. Love serving this with a sweeter meat dish. Yes, it was perfect with my Pumpkin Braised Short Ribs.
It's a great side! Hope you enjoy!