Portuguese Egg & Bread Soup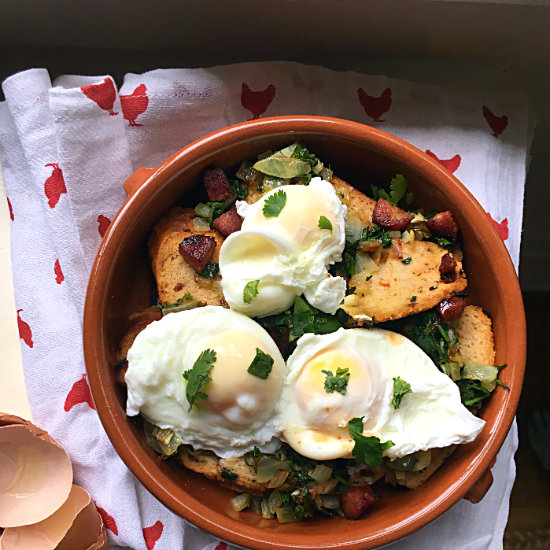 Not exactly a soup or stew but just as hearty!
This is a quick recipe for breakfast, lunch or dinner. Totally vegetarian unless you're inclined to add a little linguica or chouriço … more as a garnish. No chicken broth … it's not needed! The flavor comes from the garlic, cilantro and the crusty stale bread. It's absolutely delicious.
All comes together in about 15 minutes.