No Cook Lemon Cheesecake Pie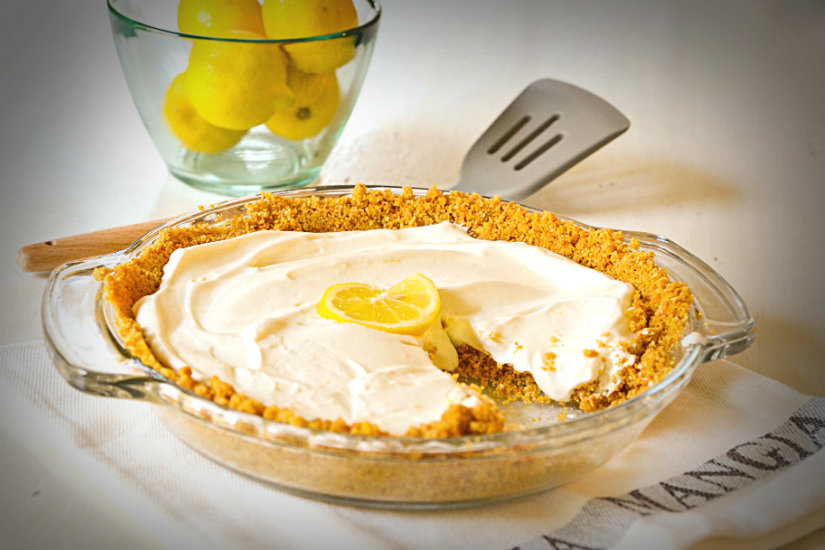 Sweetened condensed milk leftover from ice cream making was an incentive to creating this pie. Can't let food go to waste! Have you ever given thought to what's in sweetened condensed milk. It's really not that scary. In fact, you can make it yourself right on your stove top. Only two ingredients. How about vegan condensed milk? It's easy. Check out these great recipes, here.  Yep, this whole pie can become vegan in a second. There are no eggs! Use vegan whipping cream, here. And well, the cream cheese can be eliminated … making the pie more chiffon-like. Vegan cream cheese? Yep, bet you can find a recipe for this too.
About the pie crust, make it graham cracker, chocolate, cookie, or meringue shells. All work!
This is a recipe with very few ingredients. Let's get started.