Chai Cake with Pecan Topping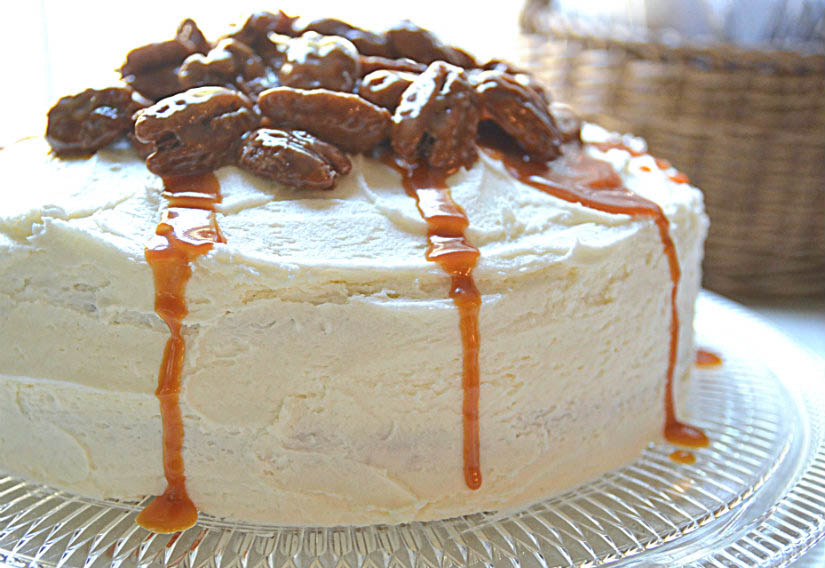 White cake to Chai! And because I wasn't satisfied with the height, after all, this was  for someone's special birthday, spiced nuts in caramel sauce were added. It was an absolute hit!
Friends and Family Blending Palettes! A little wine and fine (fun) painting … this cake, a platter of Italian meats and more … It was a perfect evening.
Chai Cake, Chai Candied Pecans, Caramel Sauce and Buttercream … all here!