---
Linguica, Fava and Onions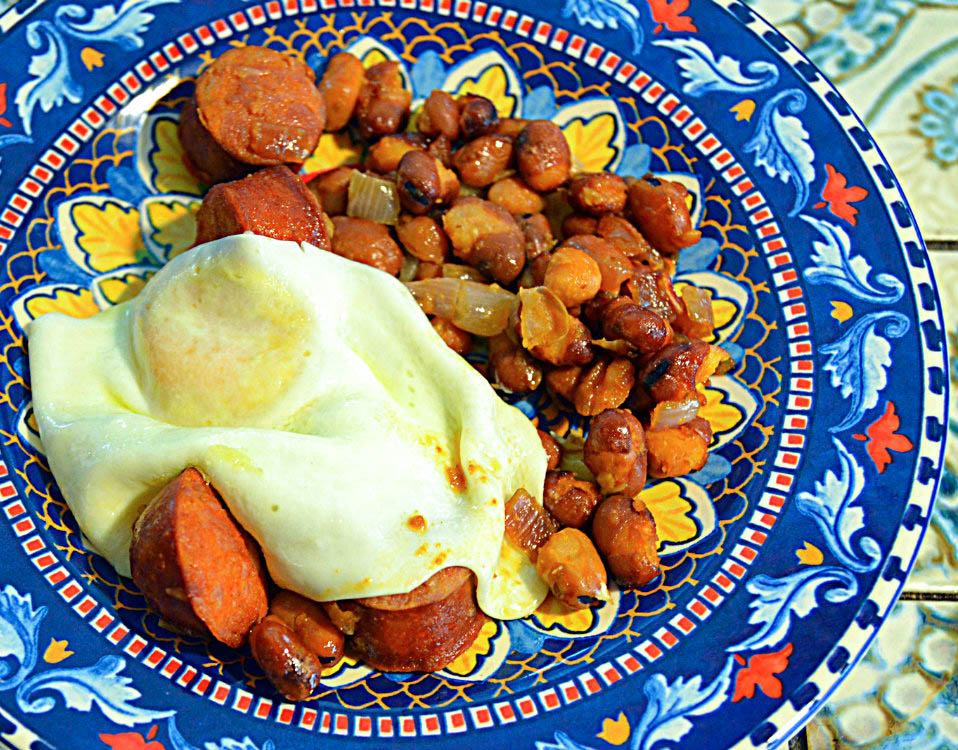 Many of you have followed my brother's recipes. They're amazing! He can make a Whole Wheat Bread to die for! His Pit Beef can't be surpassed. His duck, now there is one amazing Wild Duck. But his passion is making linguica. So, a few weeks ago after spending 4 1/2 hours hand cutting 75 pounds of pork butt, putting everything together for marinating, and claiming this will be the best batch of Homemade Linguica yet! … And his very last go-at-it! HE FORGOT THE CUMIN! This ex-Arkansas Razorback isn't into tears and he wasn't when he broke the news but there was definitely disappointment in his voice. He is sending me some for Christmas and I'm sure it won't need too much dressing up. He's let me know he now has to make another batch … one last perfect batch.
If you're into this recipe you might also like Peas Linguica & Eggs
---
Caramel Cake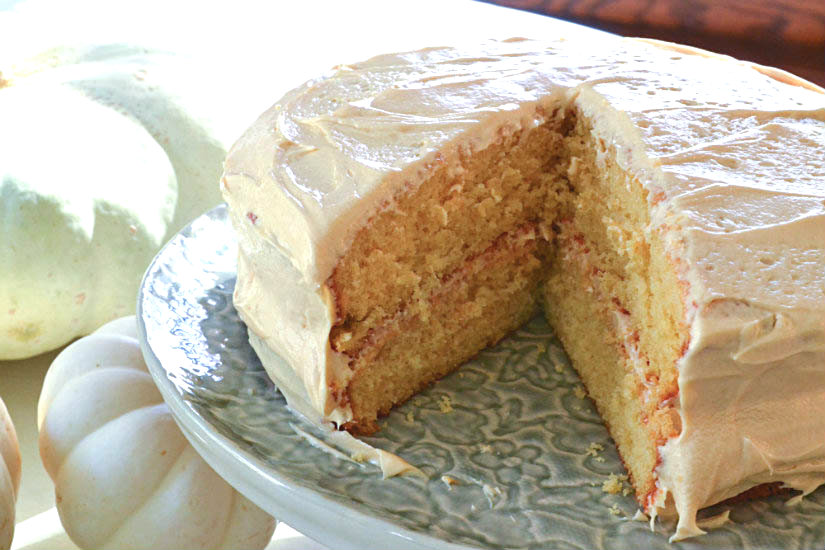 An oldie with a mild caramel flavor. This 50's Betty Crocker recipe has been revised just a bit. The natural flavor is wonderful. While not a special occasion cake exactly it's great for a weekend dinner. The icing is creamy and the secret here is to beat until it reaches the correct consistency. This pretty much requires an electric mixer for best results.
When you're not into chocolate and want something with a little flavor beyond a yellow cake this is the recipe for you.
---