Coconut Cake with Caramel Rum Sauce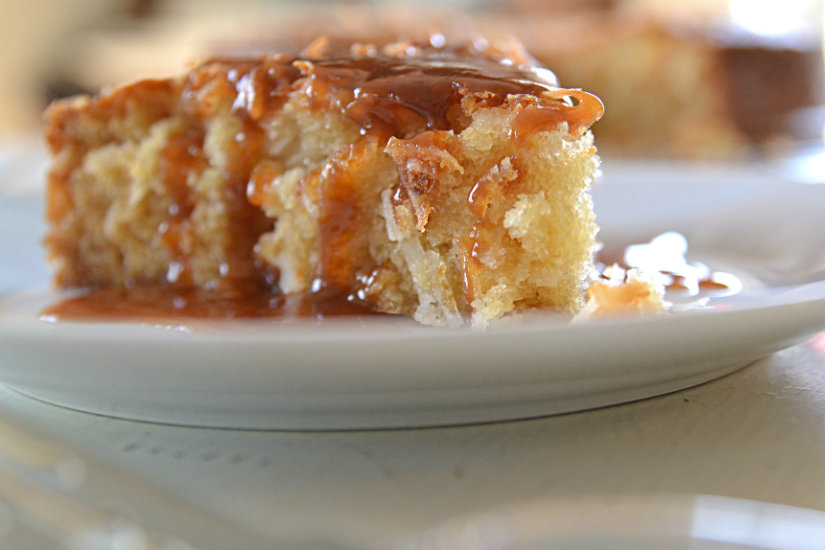 How about this for Valentine's Day! A single layer cake rich with sour cream and cream of coconut. A classy dessert for Mother's Birthday too … coconut being a favorite! This rich little cake with decadent caramel rum sauce serves 10. You'll be prepared when your Valentine asks for seconds.
Another recipe with no record of its origin. Yep, right out of Mother's recipes. Delicious! Enjoy! And Happy Valentine's Day!