Almond Wedding Cake Cookies
A Marriage of Two Popular Cookies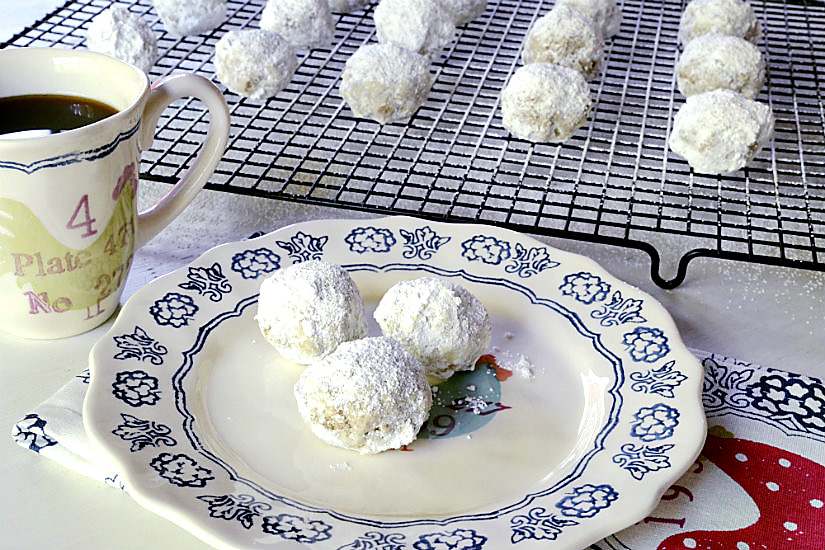 The ingredients in these two favorites, Mexican Wedding Cakes and Portuguese Almond Cookies, make a perfect marriage, Almond Wedding Cake Cookies. They're rich and densely packed with almonds. To make it vegan I suggest vegan butter. I have substituted almond butter for half of the cup of butter called for in the recipe. This I do not recommend. Substituting no more than 1/4 cup of almond butter plus using 3/4 cup butter is doable.
A delicious change up cookie worth trying!
Recipe
Makes 2 Dozen 1 1/2 inch cookies
Preheat the oven to 350 degrees F
2 Cups all purpose flour
1 Cup ground almonds, little tiny pieces in the mix are okay
1 Cup butter (vegan butter optional)-room temperature is a must for regular butter
1/2 Cup powdered sugar and more for covering the baked cookies
1/4 Teaspoon salt
1 Teaspoon vanilla extract
1/4 Teaspoon almond extract
1/2-3/4 Teaspoon cinnamon
Cream together the butter and sugar.
Add the extracts to the butter mixture.
Slowly add the flour, salt, cinnamon and ground nuts to the butter mixture. The mixture could appear dry depending on the temperature of the butter. The colder the butter the more crumbly the batter. For a visual refer to the pictures in my post Chocolate Surprise Mexican Wedding Cake Cookies.
Form the dough into 1 to 1 1/2 inch balls. I use a small ice cream scoop to help with this especially if the dough is crumbly. Not to worry, it will stick together. Roll in the palm of your hand to make uniform.
Bake in a preheated oven for 12-15 minutes.
Let the cookies rest for a few minutes, until almost cool, before rolling in sugar. If this is done too soon the cookie will crumble. Roll a second time if you like to give a thicker coat of sugar.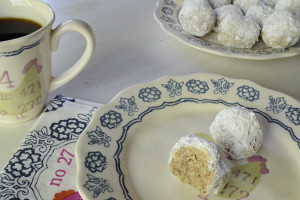 Enjoy!