A Last Minute Get together
Antipasto for the Last day of summer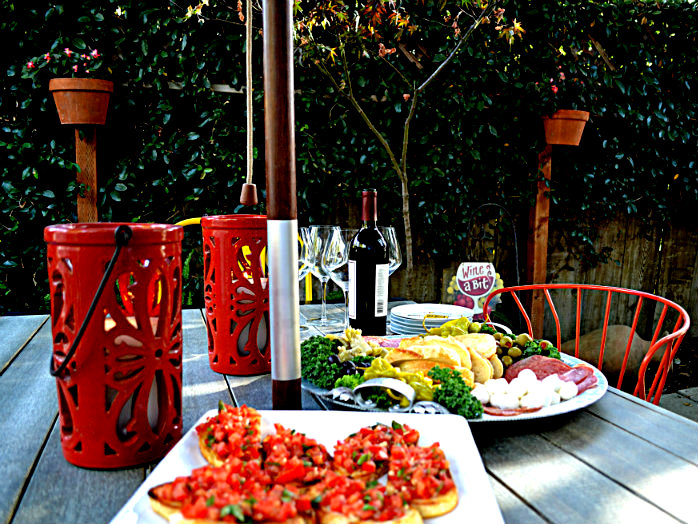 Bruschetta with wine can be dinner. This took some rethinking on my part. In fact, I had to develop a taste for raw tomatoes, specifically Roma. Roma tomatoes are mild in flavor and the texture is firm. These facts made this easy. My taste for wine had not fully developed either. This was Ed's favorite meal. The recipe is one he put together many years ago.
I love this recipe for bruschetta. The seeds are removed and the tomato is diced. No big chunks and the bread doesn't get soggy. Delicious! The bread can be toasted in your toaster, broiler, or stove top. Each toasting method provides just a little difference in texture and slightly in taste.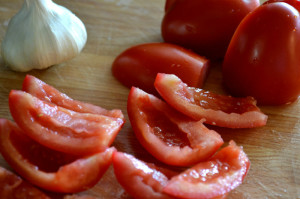 Six Roma tomatoes cut in quarters. Seeds removed.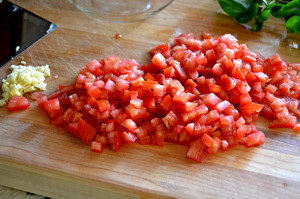 Dice tomatoes. Mince two cloves of garlic.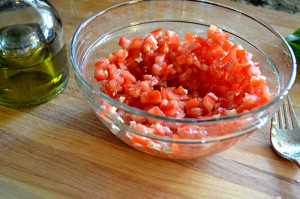 Put garlic and tomatoes in a bowl with two tablespoons of olive oil. Use fork to mix and press tomatoes slightly while mixing. Sprinkle with garlic salt or salt. Add 6-8 large basil leaves chopped or torn. Cover and refrigerate until use. Can keep 24 hours. The garlic flavor will increase substantially, however.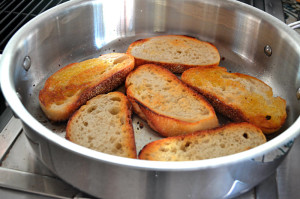 Toast the bread of your choice. Here the sour dough bread has been lightly brushed with olive oil and placed in the skillet over medium heat. More oil can be added to the skillet for desired texture. These toasted here will be on the dry toast side.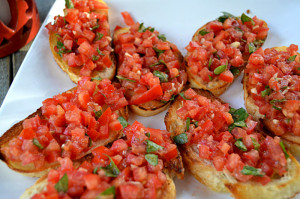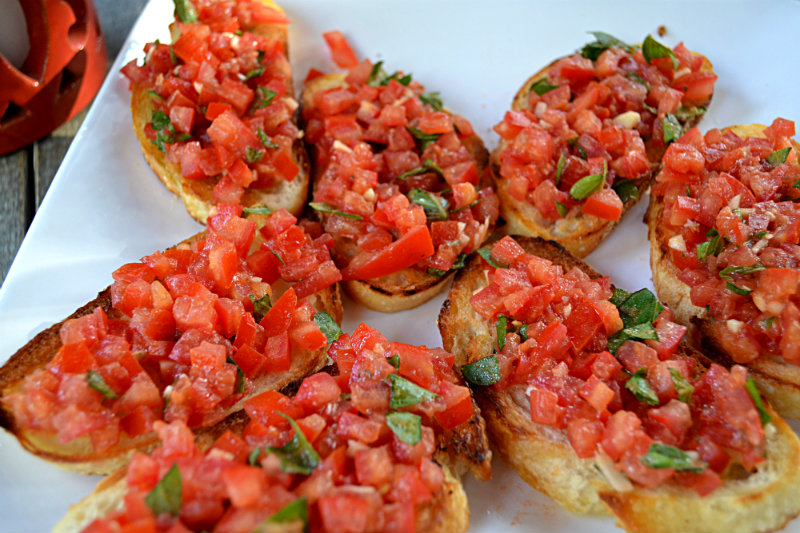 Here the first layer placed on the bread is slightly pressed into the bread to add moisture to the toast. Then additional tomatoes are added. Spread your toast as desired, thinly or heapingly.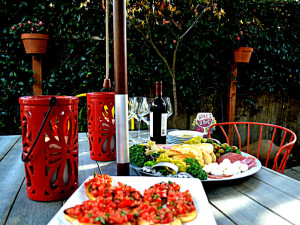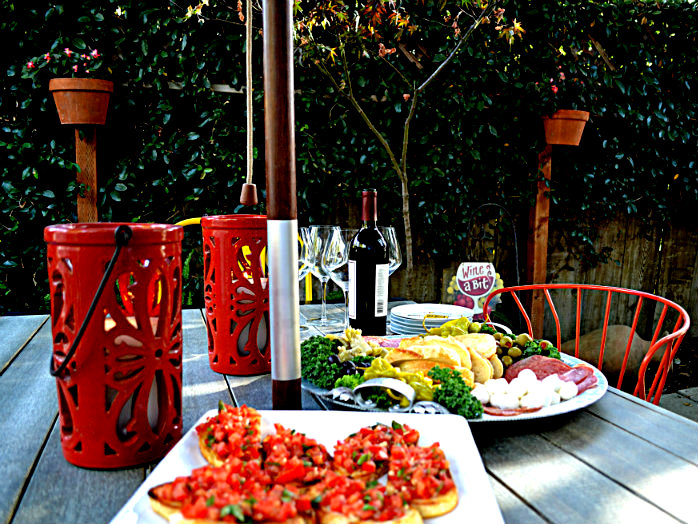 Enjoy the final days of summer. Salute.
OR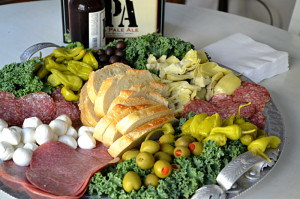 Bring the party inside and enjoy the latest football game.