Apple Muffins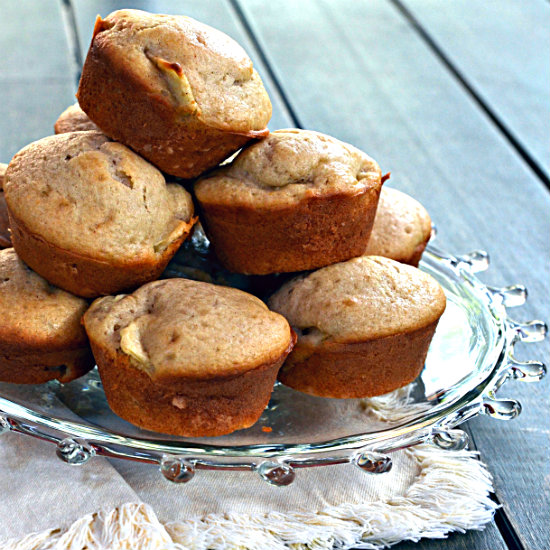 The house smells of apple muffins, and I remember what my daughter says at a time like this. Mom, this is so cozy. Especially cozy with Grandmother Rose's vintage crystal, and Mother's muffin recipe baking up. Things were a lot simpler in the 50's … for our family anyway … Foods and recipes too. If you're looking for a muffin with complex flavors and textures this is not the recipe. A simple taste with just a bit of cinnamon and apple tartness sums it up.
Lost in the Fifties Tonight.
Recipe
Preheat oven to 350 degrees F.
Makes one dozen standard size muffins
Grease or spray muffin tin to avoid sticking
Whisk together the following:
2 Cups flour
1/3 Cup sugar
1/2 Teaspoon salt
1 Tablespoon baking powder
1/2 Teaspoon cinnamon
Add the following and whisk together with dry ingredients:
1 Egg-beaten first
1 Cup whole milk
1/4 Cup Crisco or butter-melted then cooled
Fold in:
1 Large Granny Smith Apple-peeled and sliced
Spoon the batter into the prepared muffin tin and bake 25 minutes or until a toothpick pierced in the center of the muffin comes out clean.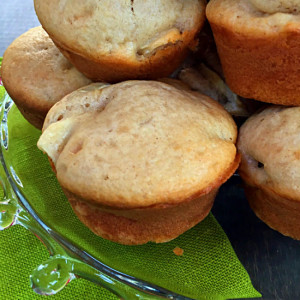 Apple Muffins Thanks Mom!