Artichoke Dip Makes Up In Minutes
For The Unexpected Guests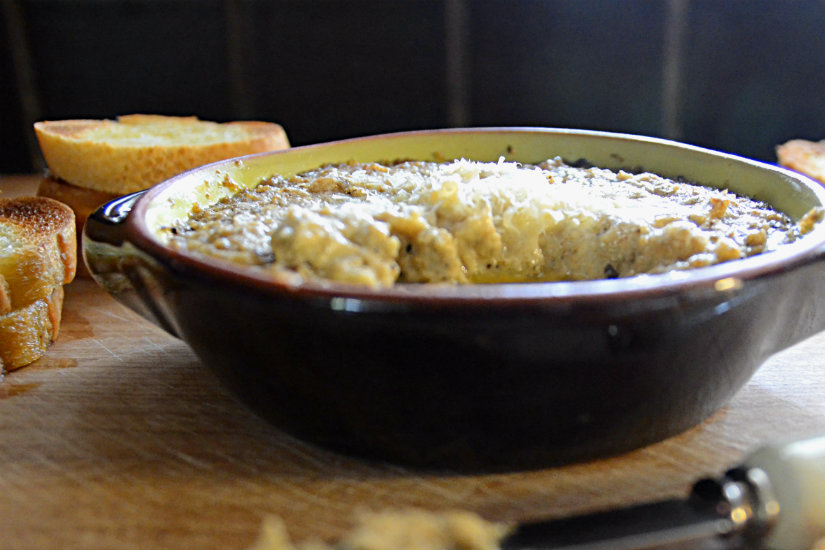 Put this together in minutes and bake for 30. A warm dip for the holidays. Serve with sliced and toasted baguette topped with a little drizzle of olive oil. Perfect!
There are three main ingredients and a few optional ones. The idea is to keep it simple to bring the artichoke flavor through.
Recipe
Preheat oven to 350 degrees F
Serves 4
8 Ounces of artichokes (use frozen-must be thawed and drained well-pat dry, Or use jarred without spices or oil-must be rinsed and drained well-pat dry, Or use jarred marinated-must be drained well-pat dry-taste the marinated artichoke to make sure this is what you want your dip to taste of)
1/4 Cup mayonnaise (or two tablespoons of mayonnaise and two tablespoons of cream cheese)
1/2 Cup grated Parmesan
Sprinkle of Italian spices (optional)
1/2 Garlic clove-minced (optional)
Salt to taste (not likely needed)
Place the artichoke in a blender and pulse until almost smooth. Add all ingredients together and mix well. Place into a small baking dish and bake for 30 minutes. Eat warm or room temperature with crackers or toasted bread.