Tex Mex Vegetarian Lasagna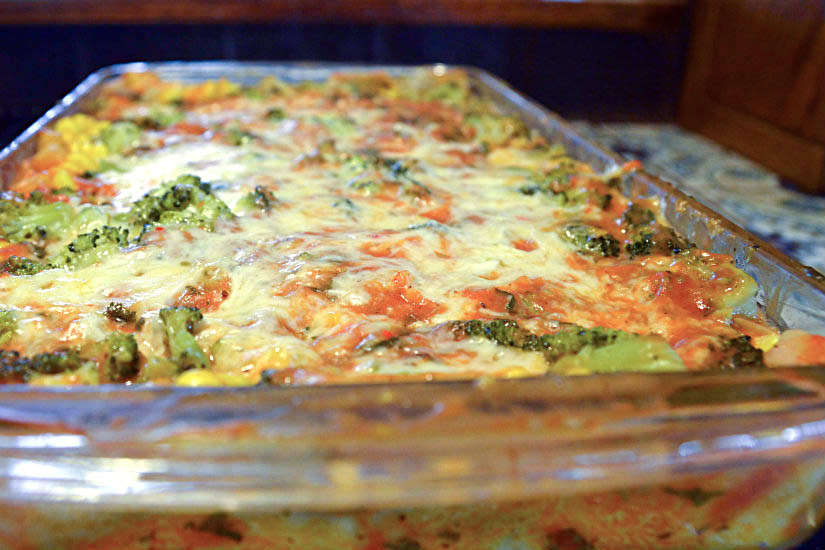 Today is Pasta Sunday, and I decided to do a changeup! You know how some vegetarian lasagna recipes are just missing something (like meat!). Well, with this recipe you don't even go there! This recipe has all the ingredients it needs to be perfectly delicious. My guest was surprised to find the sauce has V-8 … mainly because he doesn't like V-8, or is it Worcestershire? Actually, I use both in cooking and normally don't mention it to him. No Worcestershire in this recipe!
Lots of good ingredients. And a very surprising vegetarian lasagna!