Oven Fajitas & Classic Enchiladas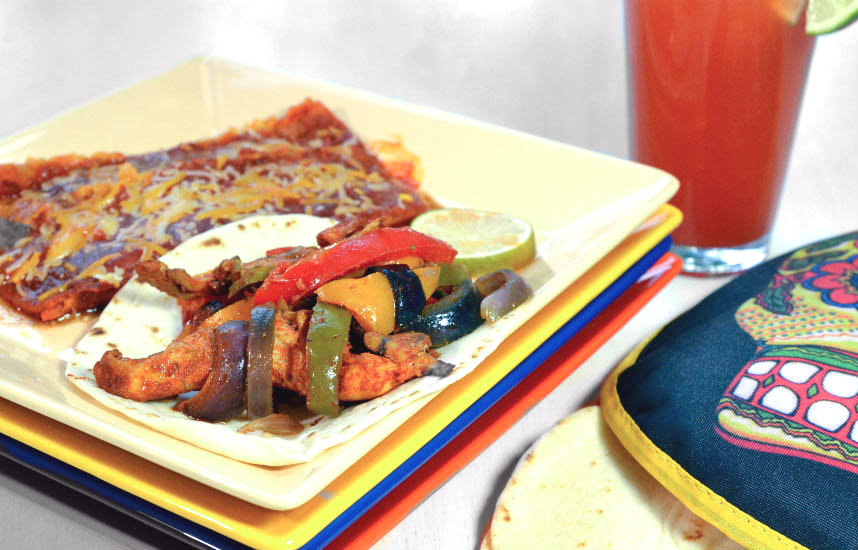 Two thumbs up! Love no fuss dishes that have the food on the table in a flash. These Oven Chicken Fajitas are not too spicy and the chicken is so juicy good. If you're looking for something healthy, simple, presents well (cook & serve in a paella pan) and is delicious, this is it! The Classic Enchiladas take just a little longer to put together but let's admit it, the clean up, yikes! I love both of these recipes. The fajitas are pretty much a complete meal. By adding the perfect garnish to the enchilada it too can be a meal in itself.
As I have said so many times enchiladas are a family favorite. I have many recipes, here, here, here & here. The significance of this recipe, it unlike the others is made with a tomato base. And as a classic, cheese is the only filler. Hope you enjoy these recipes. We sure did!
If you are interested in an enchilada sauce from pod to finish … Try mine! And here are two wonderful enchilada casseroles, Green & Red. As I said, we are big on the enchiladas!