Easy Banana Muffins
With Crumb Topping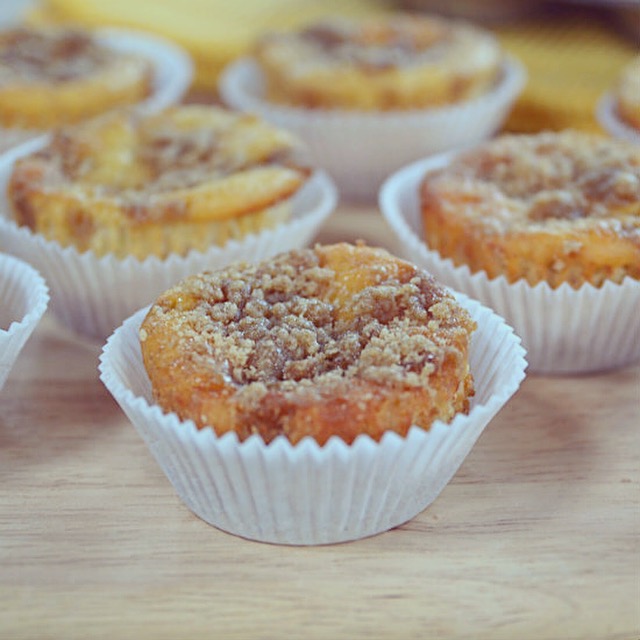 He's a muffin connoisseur. Only three but his muffin must be fresh, moist, and delicious, of course. This recipe is a one bowl mix you can whip up in minutes by hand. Add the topping or not. Hope you enjoy these too!
Here's my daughter's guy enjoying my homemade Fudge Pops awhile back. Don't tell his mom!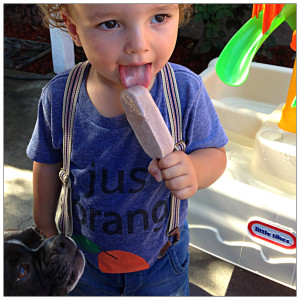 Recipe
Preheat oven to 350 degrees F.
Makes 1 1/2 dozen standard size muffins
Whisk together the following:
2 Cups of all purpose flour
3/4 Teaspoon salt
3 Teaspoons baking powder
1/2 Cup sugar
Add:
1/4 Cup light olive oil or your fav cooking oil
3/4 Cup buttermilk
2 Eggs
& Whisk!
Lastly add:
3 Ripe bananas-peel and mash thoroughly
Fold in
Pour batter into papered muffin tin, 2/3 full each
Combine the following:
2/3 Cup packed brown sugar
1/4 Cup all purpose flour
1/4 Cup firm butter-cut into flour and sugar
1/4 Teaspoon cinnamon (optional)
This should look like crumbles when mixed. Sprinkle over each muffin prior baking.
Bake the Banana Muffins with Crumb Topping in a preheated oven for 40 minutes or until a toothpick into the center of the muffin comes out clean. Delish!