Three Berry Cobbler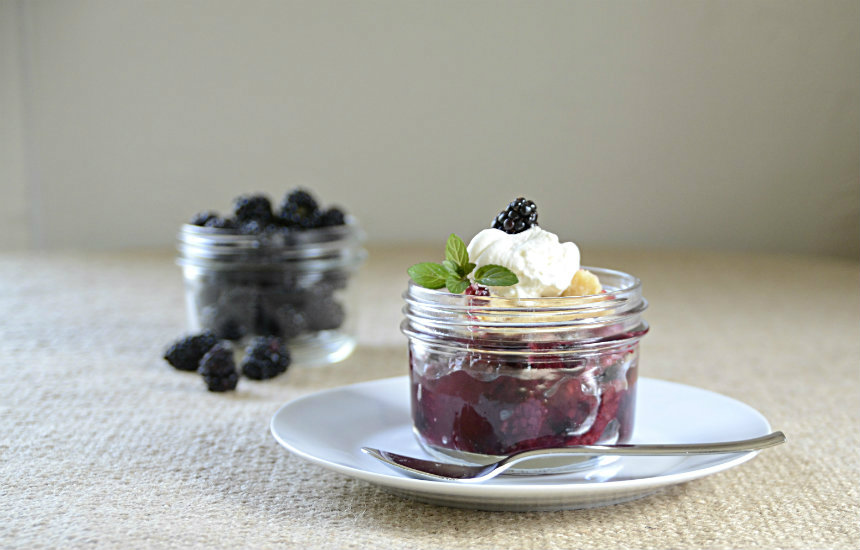 This is what happens when berries are a bargain price at the grocers. And it was such a beautiful day here .. This Berry Cobbler was enjoyed on the patio.
The rustic looking crust makes this so easy. Just wash the berries, add a few simple ingredients and place the crust over it all. Use your 10 inch skillet or an oblong baking dish. I just like the look of the skillet cobbler.
Recipe
Prep time 15 minutes
Bake in a preheated oven at 375 degrees F for about 50 minutes. For those that like the fruit a little less cooked, 35 minutes.
Use your favorite pie crust for the topper. Or refer to my French Apple Pie post. The pie shell crust under this post is perfect for a topper here.
You will need these ingredients if using this pie crust:
1 and 1/2 Cups all purpose flour
1/2 Cup vegetable shortening
Sprinkle of salt
3-4 Tablespoons of water
For the pie filling:
5 Cups of berries, mixture of blackberries, blueberries, raspberries (Using equal amounts of each is recommended but if you have more of one than the other … this works.)
1 Cup sugar
2 Tablespoons of cornstarch
1/8 Teaspoon salt
1/4 Teaspoon cinnamon
1 Tablespoon lemon juice
2 Tablespoons butter (optional)
Wash the berries and drain. Place the berries in a skillet or baking dish. Mix the dry ingredients and pour over the berries. Sprinkle the filling with lemon juice and dot with butter.
Now for the fun part. Layer the crust over the top of the berries and tuck in the overhangs in rustic fashion. Bake.
Enjoy this berry-delicious cobbler!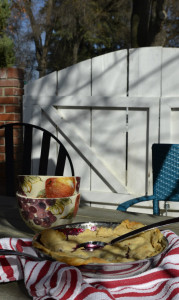 I've been working in the yard. Getting the garden soil ready. The chance of frost has passed. Posting garden ideas soon!