A Seriously Delicious Coffee Cake In No Time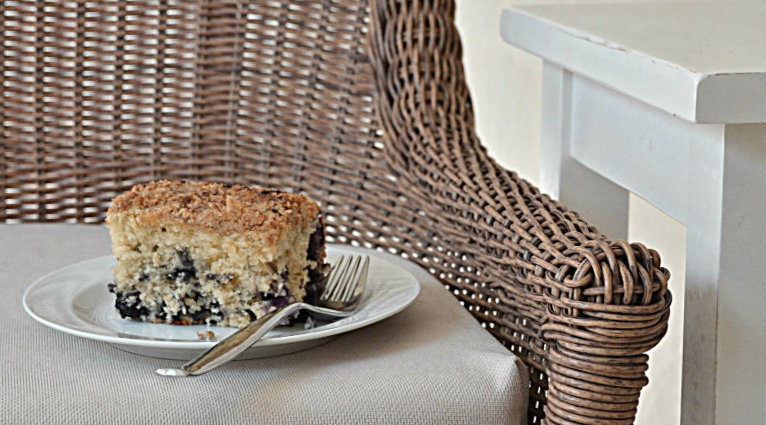 Family just loves this moist delicious coffee cake! I bet your pantry and refrig have all you need. Whip this up and bake. And when the smell permeates the house those sleepyheads will be up in no time.
Recipe
8 Generous servings
Bake in preheated oven at 350 degrees F
Using an eight by eight inch baking dish bake 1 hour or until done. Toothpick should be clean when cake is pierced in the middle.
In a hurry?  Bake large muffins instead in about half the time. Or cut baking time slightly by using a 9 by 9 inch baking dish instead of an 8 by 8 inch.
2 Cups all purpose flour
1/2 Cup sugar
3/4 Teaspoon salt
3 Teaspoons baking powder
2 eggs
1/4 cup melted butter or use cooking oil instead
3/4 Cup sour cream with 1/4 cup milk added, or 3/4 cup buttermilk, or 3/4 cup milk (almond milk can be used here too) soured with 2 teaspoons of vinegar
1 Teaspoon vanilla
2 Cups blueberries, or substitute chopped apples, or chopped pecans and fruit combination, or plain
Topping
1/2 Cup all purpose flour
1/4 Cup brown sugar (or white in a pinch)
1/4 Cup cold butter
1/4 to 1/2 Teaspoon cinnamon (optional)
Pinch of salt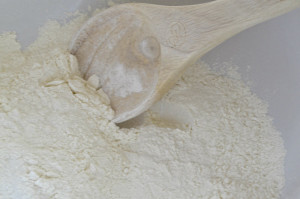 Measure dry ingredients into a large mixing bowl and whisk.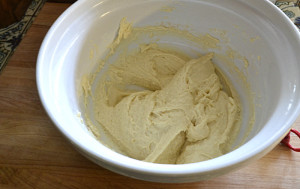 Add the wet ingredients, cooled melted butter, sour cream with milk, eggs and vanilla. Mix thoroughly. By hand works well. The reason for the 1/4 cup milk with the sour cream … the batter is too thick to mix well without this additional liquid. The batter will be thick.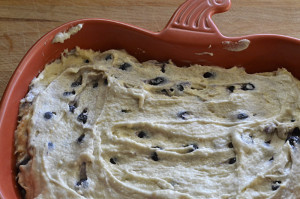 Fold in berries, if using, and spread batter into a buttered baking dish. I like to use this pumpkin shaped dish during the holidays.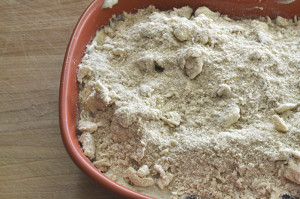 Next, mix the topping ingredients. The butter is cut into the dry ingredients as you would do for a pie crust. Sprinkle the topping onto the batter and place into the oven.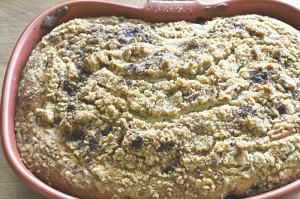 Here it is after baking! Seriously delicious!