Bloody Beer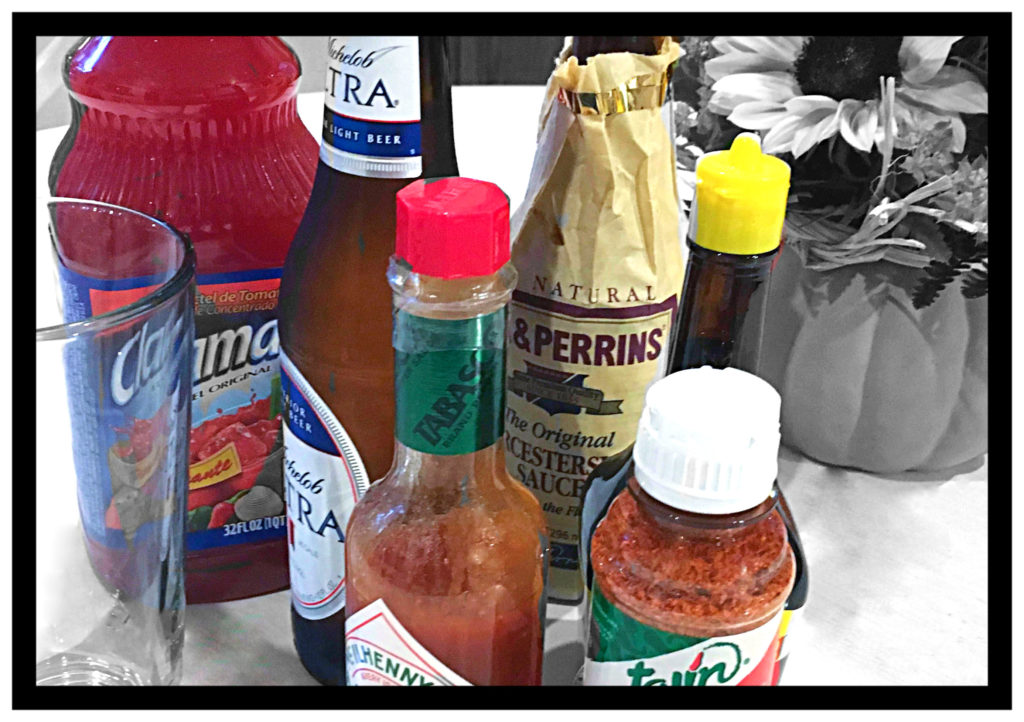 What has she done to my beer! Yep, I've become a beer drinker. I've always had a prejudice … Never liked it! But today, many years after my step into the world of wine I've become a beer drinker too. I don't need all these ingredients to love it.
It just seems appropriate for Halloween with our Classic Enchiladas and Oven Baked Chicken Fajitas. All three recipes coming soon!
And just around the corner, my Portuguese version of Queso Fundido with malagueta and linguica. I recommend Portuguese vinho verde. It's the perfect accompaniment!