Blueberry Streusel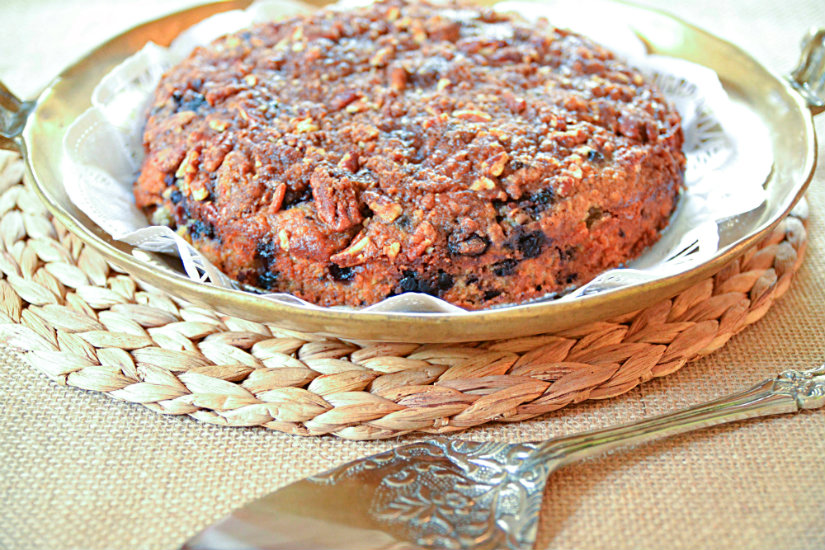 Here's what we had for breakfast this morning! What makes this streusel so special? It's absolutely loaded with blueberries and the blueberries provide the moistness. This is a one bowl quick mix … so, it's perfect as a company breakfast or coffee.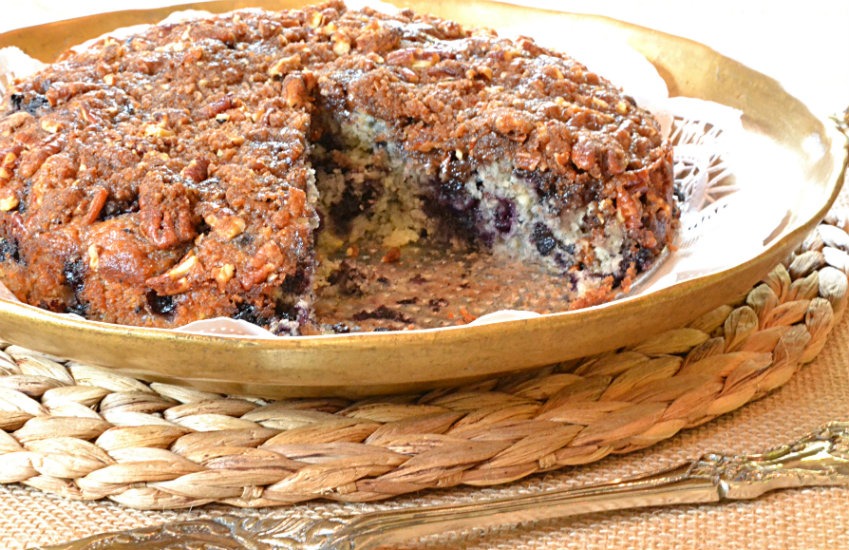 Recipe
Preheat oven to 375 degrees F
Grease a nine inch springform pan
Measure the dry ingredients and set aside:
2 Cups of all purpose flour
2 Teaspoons of baking powder
1/2 Teaspoon salt
Beat by hand in a large bowl the following:
1/4 Cup room softened butter
3/4 Cup sugar
1 Egg
Add the dry ingredients along with:
1/2 Cup milk
And mix just until all ingredients are incorporated.
Fold in 2 cups of blueberries (rinse thoroughly and drain well before adding)
Spoon the batter into the springform and spread evenly.
Topping:
1/4 Cup firm butter (cut up to make it easier to mix)
1/2 Cup (dark) brown sugar
3 Tablespoons all purpose flour
2 Teaspoons ground cinnamon
1/2 Cup roughly chopped pecans
Mix dry ingredients. Cut in butter. Add the pecans.
Sprinkle over the batter and bake 45-50 minutes or until wooden screwer inserted in the center comes out clean.
When baking is complete remove from oven and immediately loosen the sides of the springform. Eat while warm.