More than Chicken Soup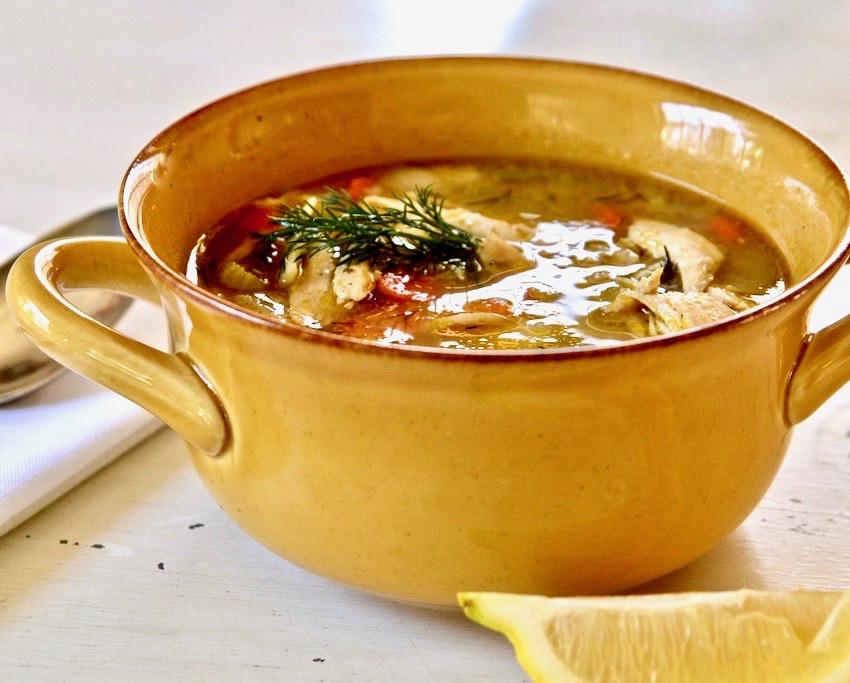 This chicken soup is not just for flu or cold season but if your family is stricken this More than Chicken Soup may help soothe those miserable symptoms. A friend of mine was under the weather and I just had to try this recipe. We've all heard of the benefits of chicken soup. But all chicken soups are not equal. Do chicken soups leave you searching for flavor? <yes, often> Do you find the chicken bland no matter how spicy the broth? <yes, often> Not here! The chicken is spiced up & oven roasted, adding to soup just before serving. I was a little tentative about the recipe since my friend is not into curry. Nope! The recipe doesn't have curry powder but it has several spices (no turmeric) found in curry. He loved it! Yep, he feels much better today.
Thank you Baker by Nature for this Flu Fighter Chicken Noodle Soup recipe. Please forgive me if I change it ever so slightly.