Quick & Easy Bolognese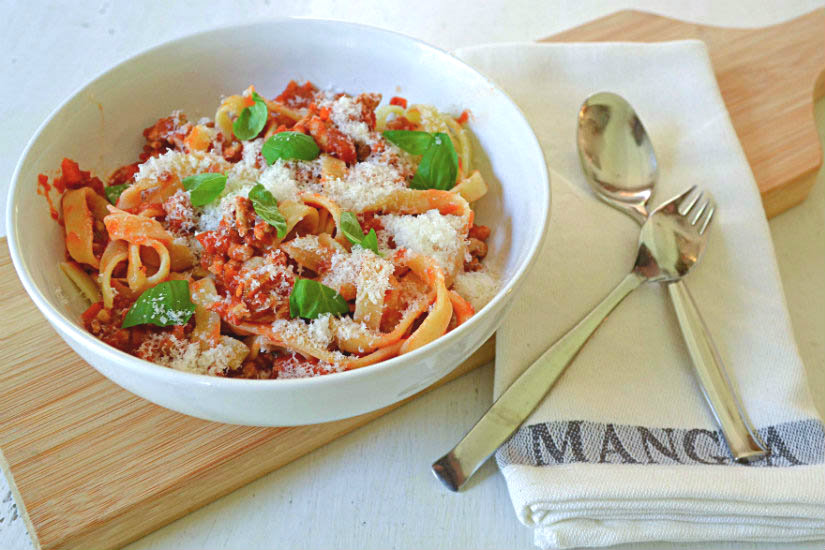 There is nothing more delicious in the world of pasta sauces than a good bolognese. This sauce is often a long cook and if you have a "want it now" mentality like I do now and again, a four hour recipe is just not going to get it. You may even prefer this to a slow cook … maybe because the ingredients have not broken down in the cooking process. I love serving this sauce over tagliatelle pasta. I think you'll like it!
Enjoy these recipes too, Spaghetti Sauces & Slow Cook Meat Sauce. Delicious Meat Sauces and More!