Chicken Breasts With roasted Vegetables
Serve This Dish Hot Or Cold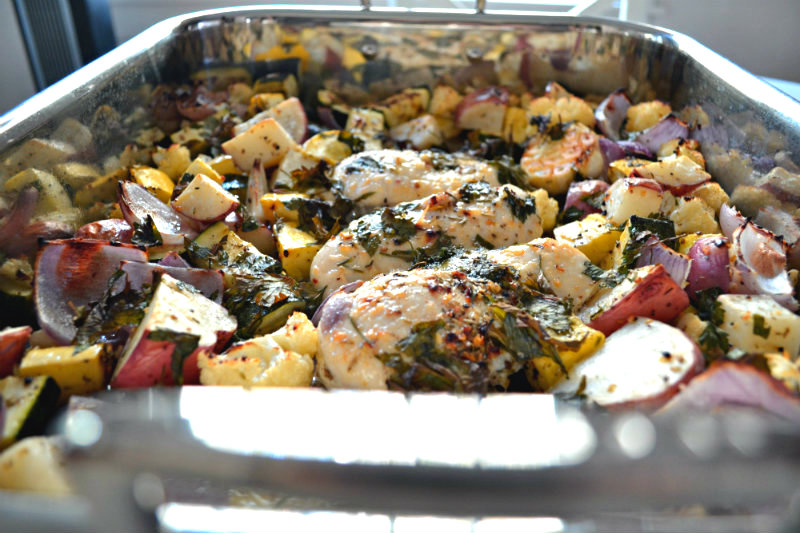 Caramelized vegetables are a favorite. So easy to do, and why not add the chicken in the last minutes and have a one dish meal … Chicken Breasts with Roasted Vegetables.
Ina Garten first introduced me to roasted vegetables … Something I now cook regularly and especially at Thanksgiving. I put just about every vegetable I can think of in the mix. My sons now find brussel sprouts one of their favorites. Who knew!
In this dish I have included summer vegetables, cauliflower, red potatoes, and onion. These were cooked until almost done and then I turned the heat down, added the chicken on top and continued to cook until chicken breasts were tender, about 20-25 minutes.