Queso Fresco Enmoladas
Fresh Mexican Cheese Enchiladas with Mole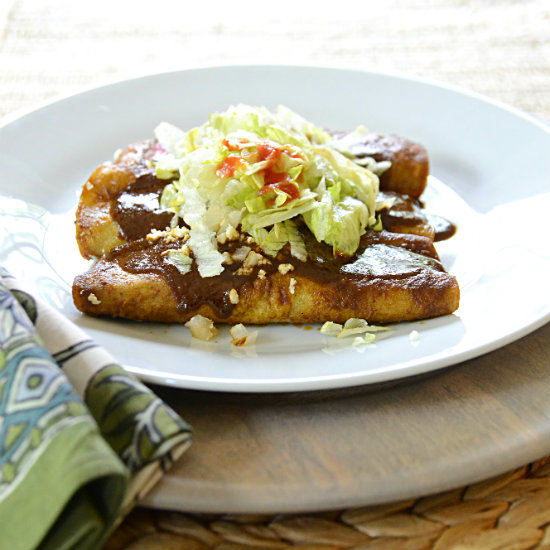 Amazingly Simple! Amazingly Delicious! In minutes! Authentic enmoladas.
Thank you Arcelia! She's my mother's favorite cook. Arcelia can take anything out of the refrig and turn it into something wonderfully palatable. We call her a master cook but she is my mother's companion. Lucky mom.
Enjoy this enchilada option but if you prefer the more known version try Cheese Enchiladas and Beans, here.