Celebrate With Tres Leches Cake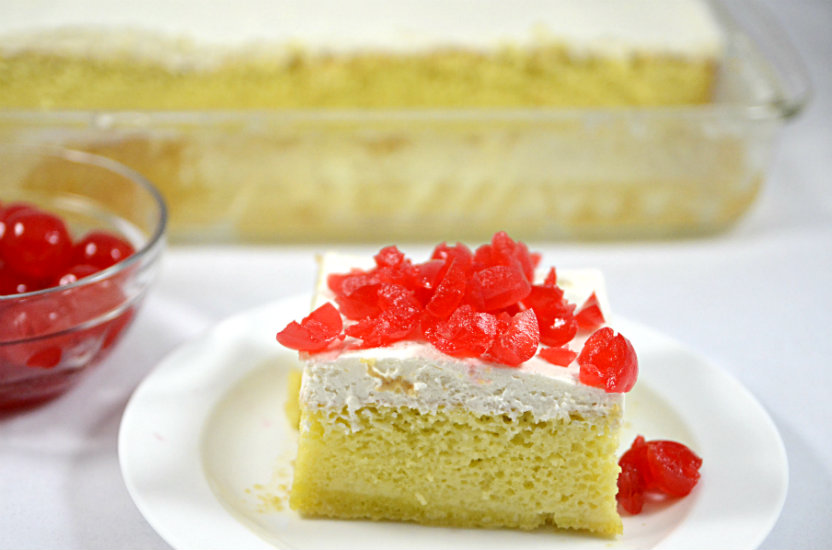 Happy Cinco De Mayo! We're celebrating! How about you? Have you tried this cake? If you haven't you're missing out! A special surprise is in store for you!
This recipe is quick and easy. I hope you'll give it a try!
We started celebrating yesterday with migas.
Happy Birthday Austin!