Mexi Pasta Salad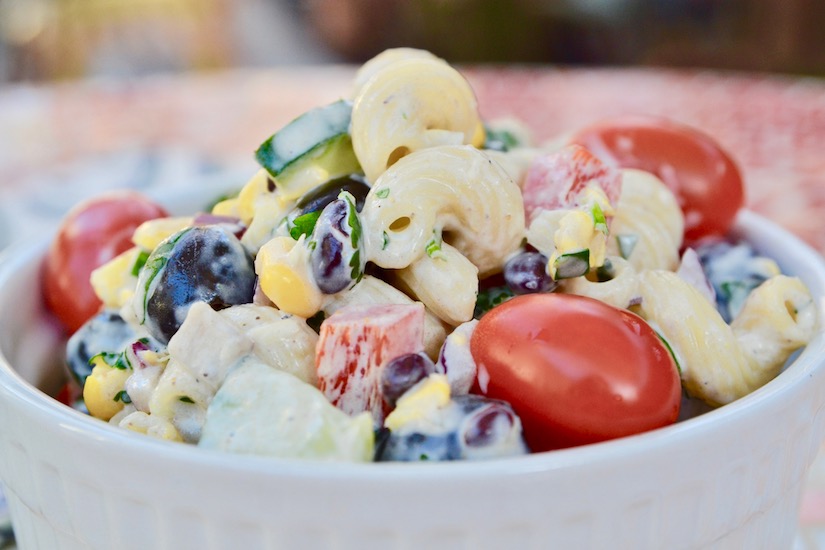 A pasta salad to please … packed with delicious ingredients. This is the perfect main dish. It's a salad I just can't stop eating. Yikes! A great side to add to my Smoker Brisket.
If like me, you have a hard time following a recipe exactly this is a recipe for you. It takes to change-ups easily. The campanelle pasta is a great touch but you can substitute.
I happened upon this recipe quite by accident. I love the blogger site but I'm not sure it remains active. I'll be trying some of the authentic Portuguese recipes. Hope you enjoy the site and this recipe.
Happy Birthday Mom! <heart>