Warm Chicken Salad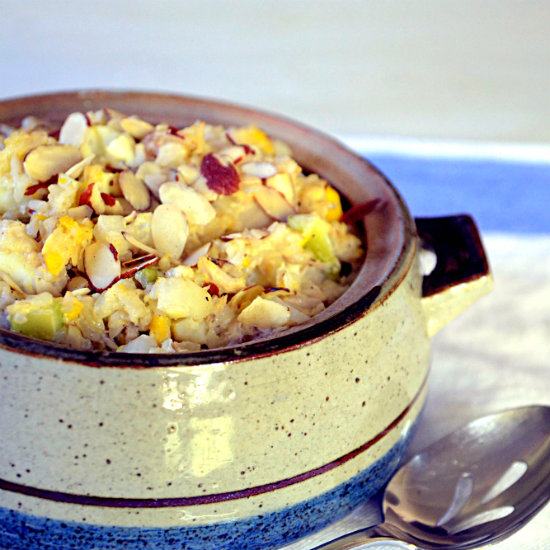 Delicious option for that leftover chicken and rice you had last night. A side dish but can be your main dish especially for that week-end brunch. I love it hot or cold (refrigerated after baking). Was this the rice dish that made such a hit the fall of '69? Just seems like yesterday the family was gathering for the first born. Thankfully for me <smile> he looks a lot younger than he is. If you need a make ahead dish this is perfect! If you just love the combination of chicken and rice you can't pass this up!
Recipe
Preheat oven to 325 degrees F
Serves 6
3 Cups of cut up cooked chicken
3 Cups of cooked rice-your choice
3/4 Cup chopped fine onion
3/4 Cup diced celery
1 Can cream of mushroom soup
2/3 to 1 Cup mayonnaise
1 Teaspoons salt
Generous 1/4 teaspoon black pepper
2 Teaspoons lemon juice
4 chopped hardboiled eggs
Mix the ingredients and pour into a baking dish.
Bake for 30 minutes.
Garnish with slivered almonds or nothing at all!