Chocolate Cheesecake Dessert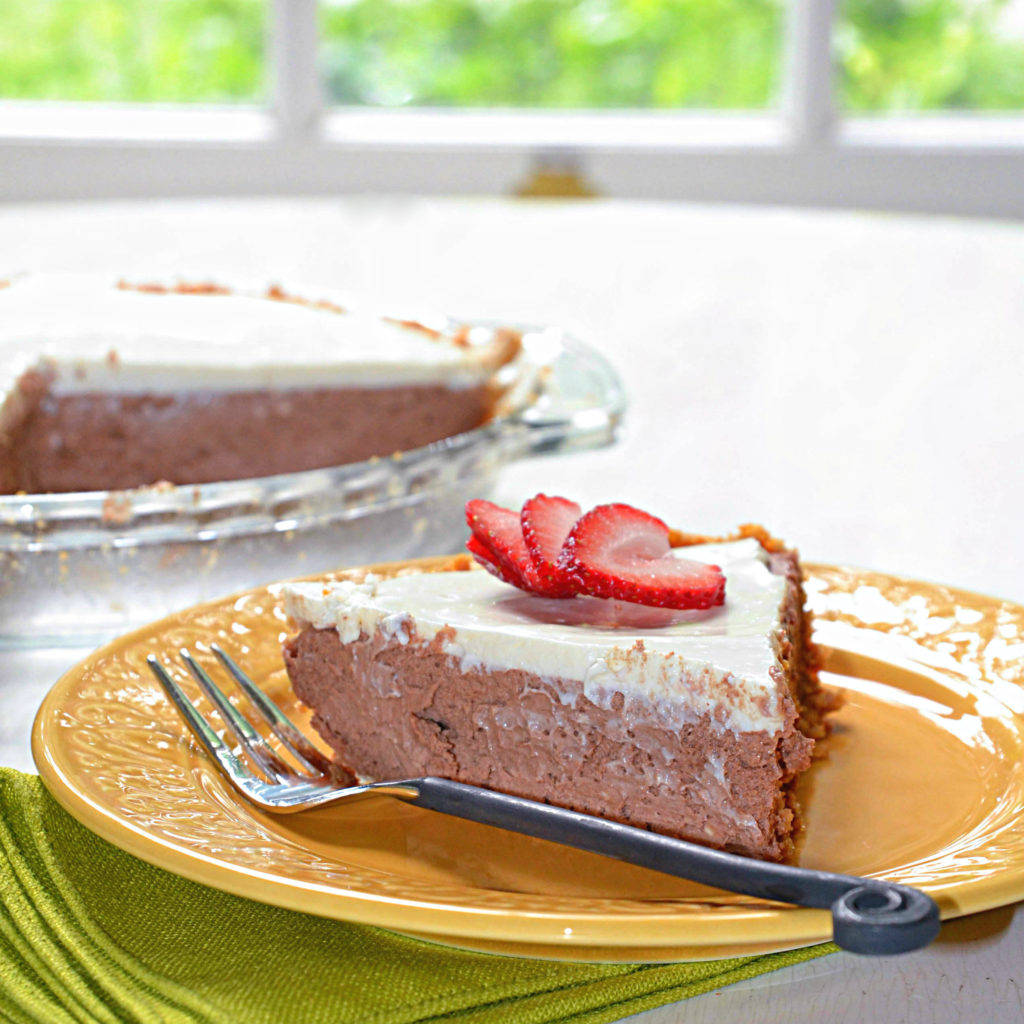 The Perfect Dessert for tonight! We're having a little family for dinner, my spaghetti & meatballs, and this delicious dessert. Will's favorite pie is my chocolate, here. But I'm thinking this is going to be a favorite too. I've hung onto this recipe for some time but never tried it. It's a Ghirardelli. Mildly chocolate and a pretty simple bake. More chocolate can be added if you're into a pretty heavy chocolate taste.
Recipe
Preheat oven to 350 degrees F
*One 8 inch graham cracker pie crust
4 Ounces semi-sweet chocolate-melt over boiling water to achieve best melting result (increase chocolate for more chocolate taste, an ounce or two. If you'd rather use sweet chocolate … yes, you can.)
2 Eight ounce packages of cream cheese-room temperature
3 eggs-room temperature
1/3 Cup sugar
Beat together the cream cheese, eggs and sugar until smooth.
Add the melted (and cooled) chocolate. Beat until thoroughly mixed.
Pour into pie shell.
Place into the oven and bake until center doesn't giggle. About 30 minutes.
Mix together the following and spread over warm pie and place back into the oven for 5 minutes.
1 Cup sour cream
1/2 Cup powdered sugar
1 Teaspoon vanilla
Refrigerate until chilled before serving.
*Mix together the following and press into a 8 inch pie plate. No need to bake ahead.
1 1/4 Cup finely ground graham cracker crumbs
1/4 Cup sugar
5 Tablespoons butter-melted