Short Cut Chocolate Chip Cookies-Quick Mix
No Short Cut In Taste!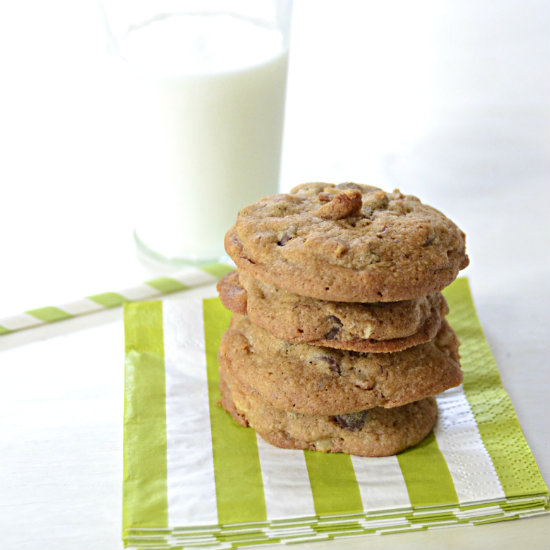 How can a Chocolate Chip Cookie Recipe get any easier and faster! Take a look.
Recipe
Preheat oven to 350 degrees F
2 dozen 2 inch cookies
What makes this recipe easy? The measurements and minimal ingredients are easy to remember. It's a one bowl dump and mix. Yes! These are as good as if not better than the original!
1/2 Cup butter (room temp or microwave for 2-5 seconds)
1/2 Cup brown sugar-packed (prefer dark)
1/2 Teaspoon baking soda
1/2 Teaspoon salt (1/4 t if butter is salted)
1 Cup all purpose flour
1 Egg
1 Teaspoon vanilla
1 Cup Chocolate Chips (dark or sweet)
1 Cup Walnuts-chopped (or your fav)
Put all but the last two ingredients into a bowl and mix thoroughly. I mix a little bit by hand to start to avoid a cloud of flour.
Add nuts and mix with electric mixer (if using) too.
Stir in chocolate chips.
Bake in preheated oven for 10-12 minutes or until light golden brown.
Chocolate Chip Cookies Quick Mix!