Good Ol' Fashioned Chocolate Cupcakes
That Simple That Good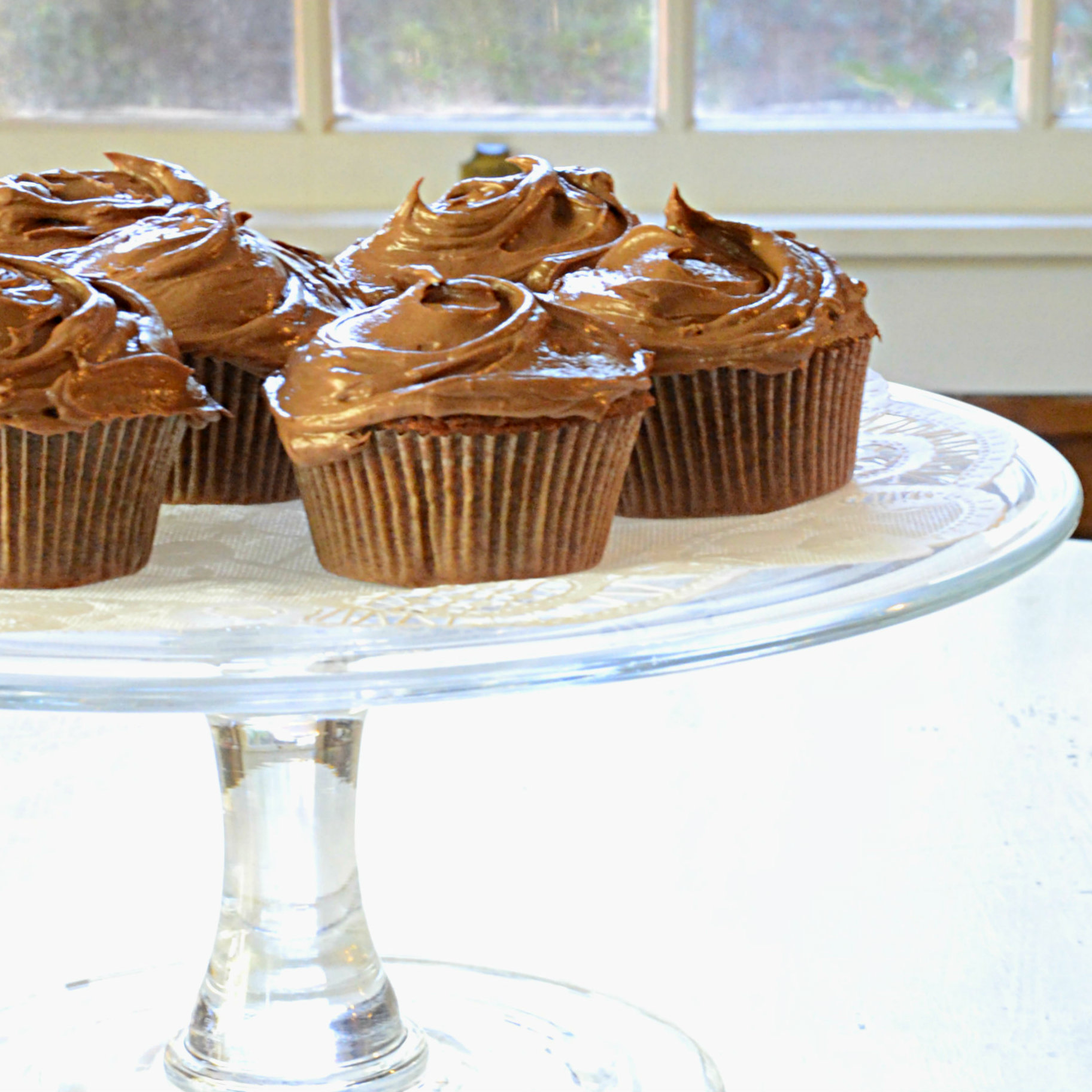 Complicated and difficult can produce wonderful results but it's not an approach that is always necessary for deliciously wonderful results. So quick and simple, mix it up today!
Recipe
Preheat oven to 350 degrees F
Bake for approximately 20 minutes until top bounces back when lightly touched.
Makes 12 small cupcakes
1/2 Cup plus 6 tablespoons of all purpose flour
3/4 Teaspoon baking powder
1/2 Teaspoon salt
3 Tablespoons best unsweetened cocoa
1/3 Cup shortening (no butter substitution please)
1 Egg-room temperature
1/2 Teaspoon vanilla
3/4 Cup sugar
Buttermilk powder blend reconstituted to 1/2 cup (I always keep this on hand for recipes calling for buttermilk. Has a great shelf life. Yes, there's organic out there too.) OR use fresh buttermilk.
Measure the first four ingredients into a bowl and whisk lightly to mix.
Beat shortening until fluffy. Then add the sugar. And when that mixed well add the egg and vanilla.
Pour the dry ingredients over the shortening mix and pour the buttermilk mix over all. Beat all until incorporated but not over mixed.
Spoon evenly into a cupcake tin protected with paper cups. Makes 12. Usually a serving ladle of batter works for each cupcake.
Bake. Cool. Frost. Eat.
Frosting-1/2 recipe for those who prefer less
Four cups of powdered sugar
1/2 Cup butter-room temperature
Dash or two of salt
1 Teaspoon vanilla
1-2 Tablespoons strong coffee or more as needed for consistency
Add first 4 ingredients to a bowl. Slowly pour 1T warm coffee over all. Stir with a spoon until ingredients slightly mixed. It will not mix fully but will avoid the sugar dust when using the mixer. You may notice you already need another tablespoon coffee. Be aware once you start the electric beater the ingredients will soften and become thinner. Go slowly with the coffee. Beat until creamy and light.