Coconut Pound Cake
Just for Spring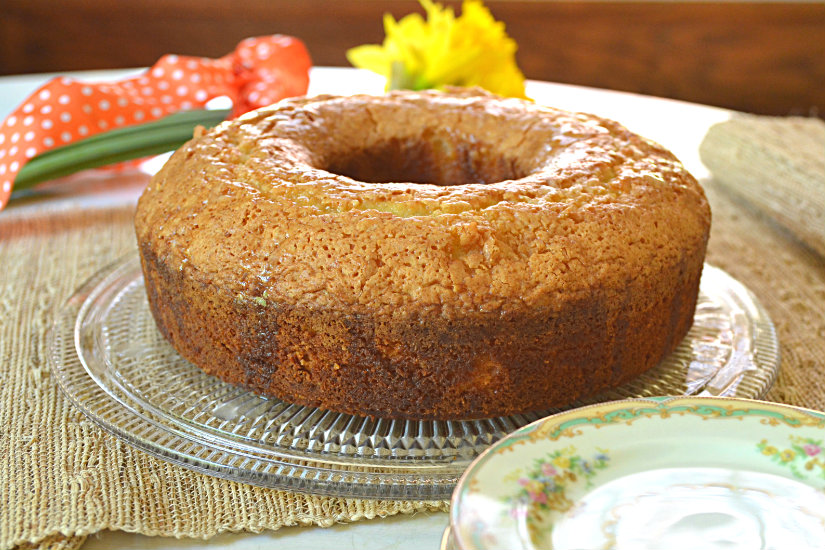 You gotta love coconut! Here's a great dessert for that Spring gathering. Don't tell anyone but I love this with my morning coffee. Works perfectly for brunch. This is not a family recipe but one I found, in a Country Door catalogue, … not that I didn't tweak it a bit. Shopping on line is a must and what this means … I receive every imaginable catalogue out there, no matter what! The home decorating catalogues give me good ideas without me spending a dime. Yes, I move my home furnishings around a lot. Ha! And yep, they often have recipes sprinkled in. As for clothing catalogues … I'd rather rely on my daughter instead, Sapphire Diaries. Now for that recipe.
Here is another recipe you may enjoy, too! Coconut Cake with Caramel Rum Sauce
Recipe
Preheat oven to 350 degrees F.
Prepare a bundt pan by buttering and dusting lightly after with flour.
5 Eggs
2 Cups sugar
1 Cup oil (recommend virgin coconut oil for a more intense coconut taste)
2 Cups all purpose flour
1 1/2 Teaspoons baking powder
1/2 Salt
1/2 Cup whole milk (or coconut milk)
1 Teaspoon best vanilla
1 Teaspoon coconut extract
8 Ounces of flaked coconut
Beat together the eggs, sugar and oil until fluffy and the sugar appears dissolved. Recommend medium-high speed with electric mixer.
Mix together 1/2 cup flour with the coconut and set aside.
Mix all the other dry ingredients (1 1/2c flour, baking powder, salt) together and whisk. Set aside.
Add the 1/2 dry ingredients just above (flour, powder, salt) first on low speed then medium speed with electric mixer. Do not over mix.
Add the milk and the remainder of ingredients and mix on medium just until all is incorporated.
Pour into prepared baking pan and bake for one hour or until screwer in the middle of cake comes out clean. Avoid over baking. See glaze directions below.
Glaze:
1/4 Cup butter
1 Cup sugar
1/3 Cup water
1 Teaspoon coconut extract
Over medium heat in saucepan bring all the ingredients except extract to a simmer. Continue simmer until the sugar is dissolved and the glaze begins to thicken. Remove from heat and add extract.
While cake is still warm from the oven run a knife around the edges of the cake. Pour 1/2 of glaze over cake while warm. Let cool slightly, approximately10 minutes, before turning the cake out (flipping) onto serving plate.
Now take a screwer or meat fork and poke small holes uniformly thru the cake top. Spoon the remainder of the glaze over the cake.
Enjoy!