Country Cornbread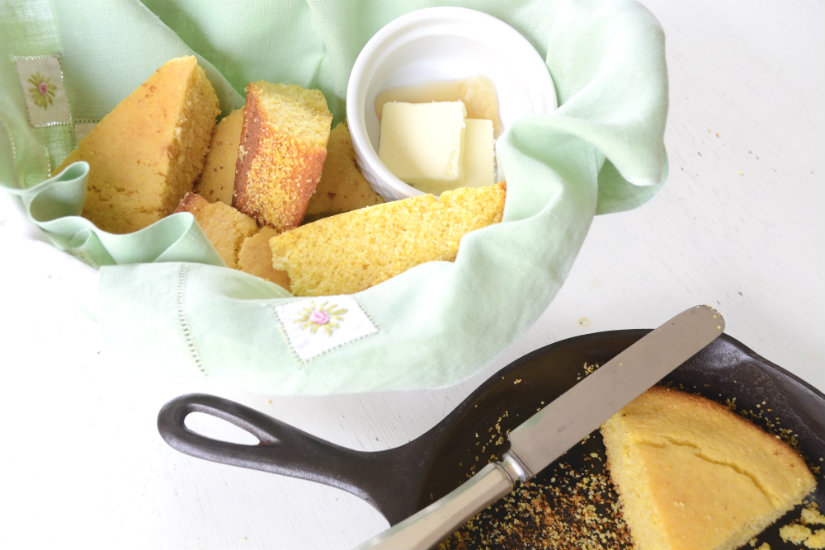 Is cornbread a personal thing? There are so many cornbread recipes … very good ones. Many have a similar sweet cake like texture and taste. But I long for the recipe my mother made … Crunchy crust with just a little bit of gritty texture. Not a bad gritty but something like the gritty bottom layer of the best handmade pizza crusts. The texture of cornbread means everything. Try this recipe and see if you don't agree.
Recipe
Use a 9 inch cast iron pan
Bake in a preheat oven at 400 degrees F
Bake for 20 minutes or until golden brown around the edges
3/4 Cup of yellow corn meal
3/4 Cup of all purpose flour
1/4 Cup of polenta (and more for sprinkling)
1/4 Cup of masa (corn masa flour)
1 Cup milk
1 Teaspoon Salt
1 Tablespoon baking powder
1 Tablespoon sugar
1 Tablespoon melted butter with enough cooking oil added to measure 1/3 Cup total
1 Large egg-slightly beaten
Additional tablespoon of butter melted in the cast iron skillet and rolled around in the skillet to coat. Then sprinkle the bottom of the coated skillet with 1 teaspoon of polenta.
Place all ingredients in a medium sized bowl and mix. Batter will be slightly lumpy. Pour batter into the cast iron skillet and in 20 minutes you'll be enjoying this splendid cornbread.