Curry Cole Slaw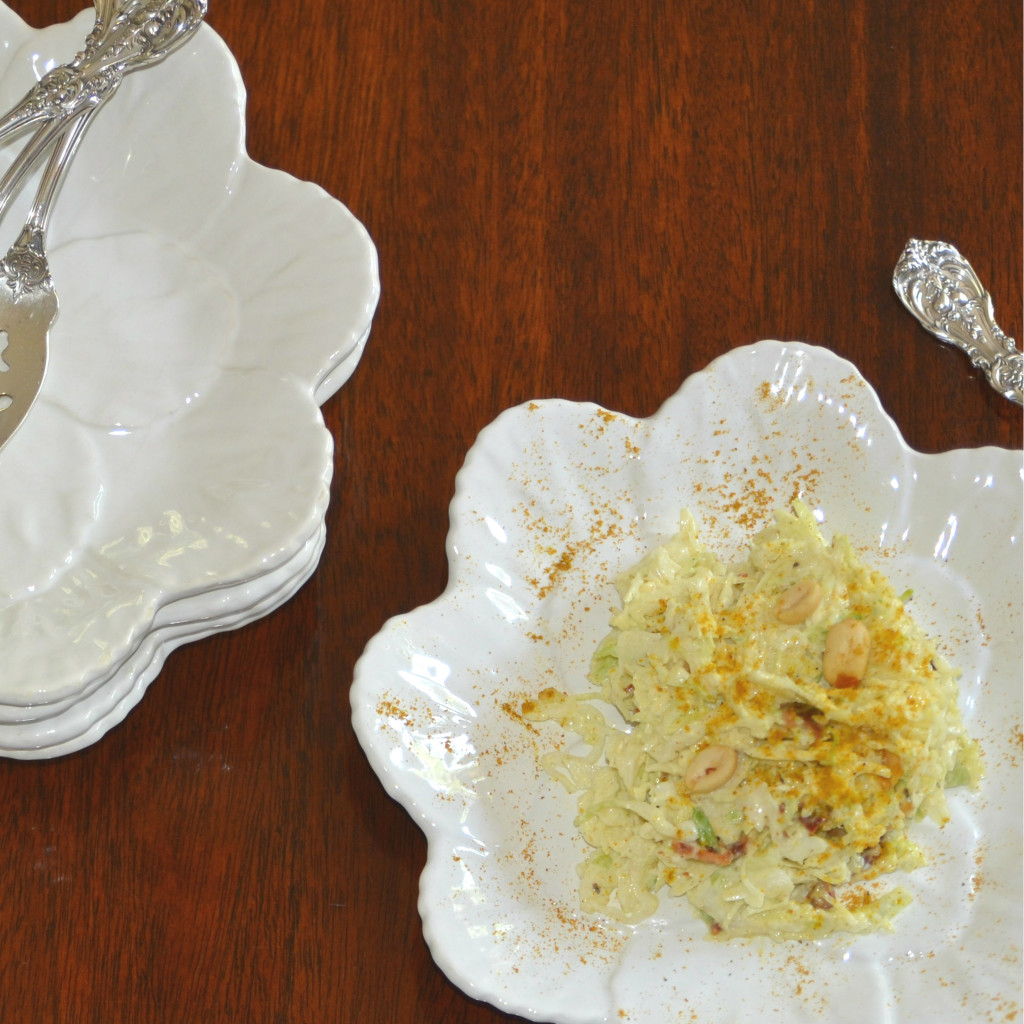 Cole Slaw is picnic food, a side with ribs, BBQ chicken, trip-tip, hamburgers, hot dogs, or Santa Maria Beans. What most recipes for this salad have in common is sweetness … often too sweet. Curry Slaw is only slightly sweet, and with the addition of peanuts and bacon crumbles it's more than a side. The curry isn't overwhelming. In fact, you may want to sprinkle a little extra on each serving. A simple Cole Slaw recipe that will bring lots of compliments!
Recipe
4 Slices of bacon-cooked crisp and crumbled
1 Pound cabbage-shredded or chopped
1-2 Green onions-sliced
1/4 Cup peanuts-dry roasted or regular
1/4 Cup raisins (optional)
Combine the ingredients with the dressing and allow to set for about an hour before serving if time permits.
Dressing
1/2 Cup mayonnaise-less sweet variety
1 Tablespoon vinegar
1 Teaspoon sugar
1/2 Teaspoon curry powder
Premix the dressing and allow to set for a few hours (if you have time) before applying to cabbage mix.
Curry Cole Slaw, one of my favorite salads!