Double Fudge Brownies
Satisfies the chocolate crave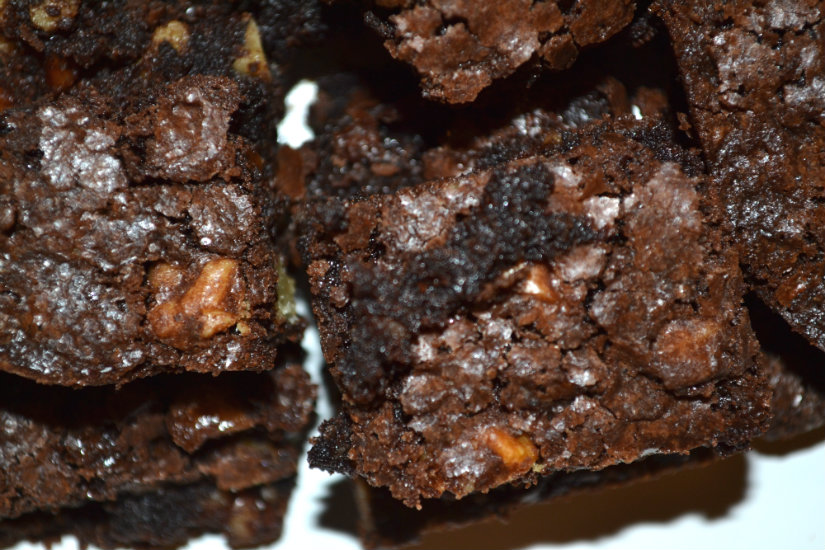 Have you ever been stuck at home without chocolate and need a quick fix? Here it is. This can be mixed up in minutes and in less than an hour Double Fudge Chocolate Brownies! No need for a mixer … by hand works!
Recipe
8 inch by 8 inch baking dish–greased
Bake at 325 degrees F for 45-55 minutes
Dozen brownies
1/2 Cup butter–unsalted–room temperature
1 Cup sugar
4 Tablespoons unsweetened cocoa
2 Eggs
1 Teaspoon vanilla
1/4 Cup all purpose flour
1/2 Teaspoon salt
1/4 to 1/3 Cup mini chocolate chips–semi sweet
3/4 Cup walnuts–chopped
Beat the first 5 ingredients until well mixed. Add the last four ingredients until just mixed. Pour into 8 inch by 8 inch and bake. To check for doneness use a toothpick in the center. This is a very moist brownie. The toothpick may not be totally clean. In that case look for edges beginning to pull away from the pan. Remove from oven and let rest for 15-20 minutes before slicing. Longer if you can! Serve warm with ice cream.