Spare Ribs With Garlic Mashed Potatoes
Another Super Bowl Food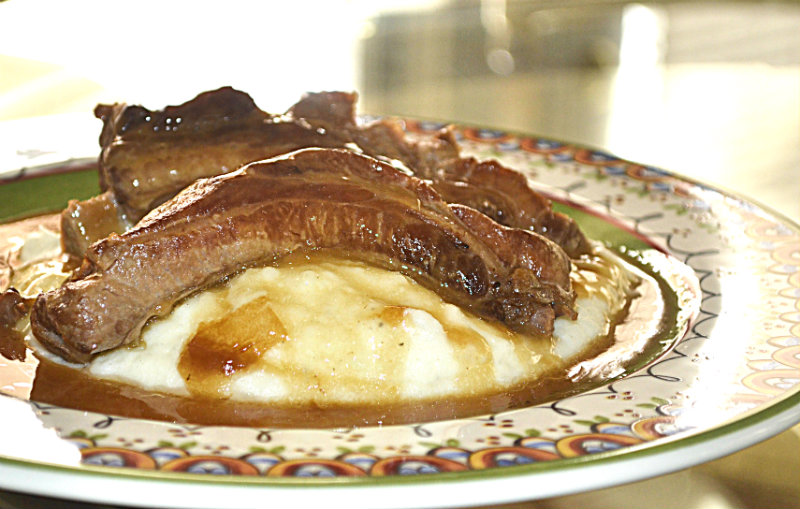 Here Garlic Mashed Potatoes have been added to the Stove Top Spare Ribs Recipe, previous post. This definitely changes the ease of finger foods for the Super Bowl party. But oh so worth it!
Recipe
Serves 4-5 Adults
6 Medium white potatoes-peeled
1/4 Cup milk or more, add a little at a time to desired consistency
2-4 Tablespoons butter
1/3 Cup creme fraiche
One minced garlic clove
Salt and white pepper to taste
Boil potatoes until fork tender all the way through. Add all the ingredients and beat with an electric beater until smooth and creamy.
Serve ribs and sauce over the mashed potatoes.
Unbelievably decadent.